Welcome to the Renault Talisman, the French company's new mid-size sedan that effectively replaces the old Laguna and the current Latitude.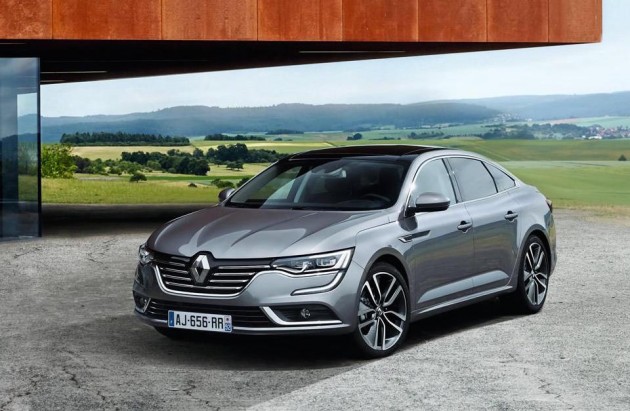 Starting with the exterior and design, the Talisman certainly stands out in the otherwise conservative segment, showcasing sophisticated LED headlights, a new four-tier grille layout, muscular wheel arches, and a neatly proportioned rear end with LED taillights.
The car is 4.85 metres long, with a 2.81-metre wheelbase, standing 1.87 metres wide. This makes it slightly shorter than the outgoing Latitude but with a longer wheelbase. It's also around 40mm wider.
As a result, the interior is more accommodating. In the back in particular, Renault says its 262mm of knee room is among the best in the segment. The overall cabin environment is very luxury-focused too, with heated 10-way power adjustable front seats with massage functions, plenty of leather and exotic trimmings, and an 8.7-inch touch-screen interface for the on-board controls.
The lower variants get a 4.2-inch screen, but those opting for the larger unit also get a high-end 13-speaker Bose surround sound system. It's handled via a new hand control pad down on the centre console as previewed last week.
As for the powertrain options, the Talisman will be available with two different turbo-petrol four-cylinder units, the TCe 150 and TCe 200, producing 110kW and 147kW, respectively. Two turbo-diesel and a twin-turbo diesel will also join the range, delivering 81kW, 96kW, and 118kW.
Renault is set to launch the Talisman later this year and is likely to give the car a public unveiling at the 2015 Frankfurt Motor Show in September. It's set to be made for left-hand drive markets only.