Tesla has revealed a timeline for when new orders of its Model 3 sedan will be delivered, prompting some publications to report a delay in production which in turn sent Tesla's stock price tumbling overnight.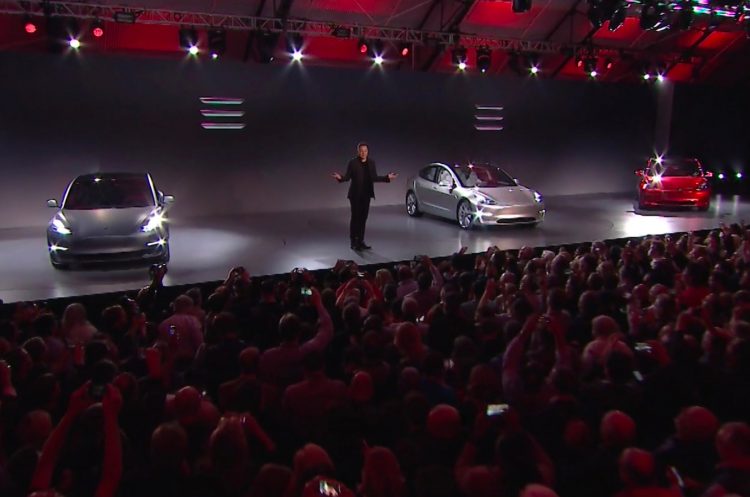 The Californian EV manufacturer took to its website announcing that new orders of the Model 3 will be delivered in the middle of 2018, after it clears through the backlog of pre-orders. Tesla said it received 373,000 pre-orders for the Model 3 after its unveiling on March 31.
"Production begins late 2017. Delivery estimate for new reservations is mid 2018 or later," Tesla said.
"Today's website update doesn't reflect any change in our plans," Tesla said in a statement to Bloomberg. "We still plan to begin Model 3 deliveries in late 2017, and we adjusted the date on our marketing page to reflect more accurate timing for new/future reservation holders."
The announcement was misinterpreted by mainstream media outlets in the US, with CNBC reporting on delays in the Model 3's production. A story headlined 'Tesla quietly pushes back delivery estimate for new Model 3 orders to mid-2018 or later' sent Tesla's stock price down by two per cent, just minutes after the story was published. The price recovered before trading ended for the day.
As you can see from the following graph, the stock took a tumble between 1-2:00pm. CNBC's article was published at 1:12pm.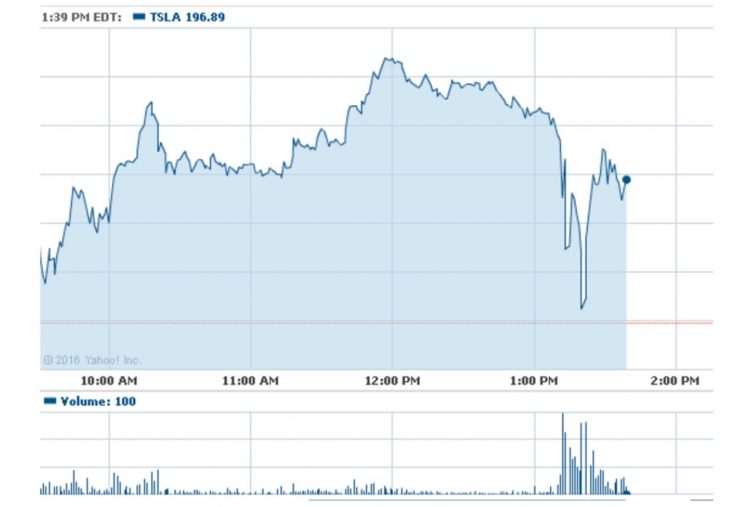 The Model 3 will be by-far Tesla's best seller, bringing the EV manufacturer into new territory of mass-scale production. Fortune magazine published a tweet yesterday in regard to what it called production delays, the tweet was swiftly addressed by Tesla's CEO.
Fortune magazine tweeted: "Tesla says new Model 3 reservations won't arrive for close to two years," which prompted Elon Musk to reply: "This is because the first 12 months of production are sold out."
In addition to the production timeline announcement, Tesla is scheduled to make a product announcement on Wednesday (in the US). Details remain unknown, with Elon Musk tweeting earlier this week that Tesla was "moving the announcement to Wednesday". He said it "needs a few more days of refinement".