US rap artist 50 Cent is "doing fine" after being involved in a nasty rear-end crash in New York on Monday night. The rap star was being driven in his bulletproof Chevrolet Suburban at the time.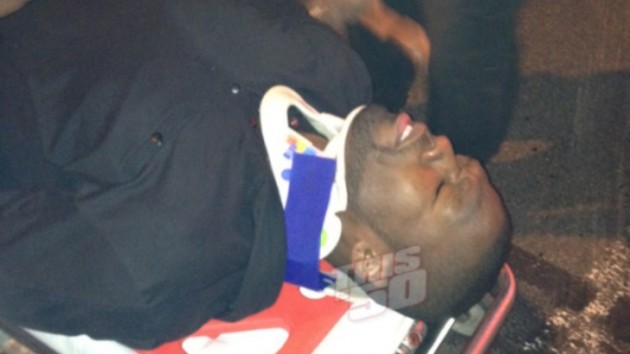 According to reports, the crash occurred on the Long Island Expressway late on Monday night. It's understood a large truck collided with the rear end of 50 Cent's Suburban, causing a cracking impact and subsequent carnage, especially to the front of the truck.
50 Cent was taken to hospital on a stretcher to have scans and checks done on his spine and neck. He has since been released from hospital and is doing fine. An official statement from his managers said,
"He was taken to New York Hospital Queens where he was treated for minor neck and back injuries. He was released this morning and is doing fine."
The cause of the accident is still yet to be determined, however, thisis50cent.com reports that the truck driver's load had shifted at the time, causing some complications behind the wheel.