The highly-anticipated Porsche Mission E electric sports sedan is getting near, with the company today confirming the production name will be Porsche Taycan, loosely translating to "lively young horse".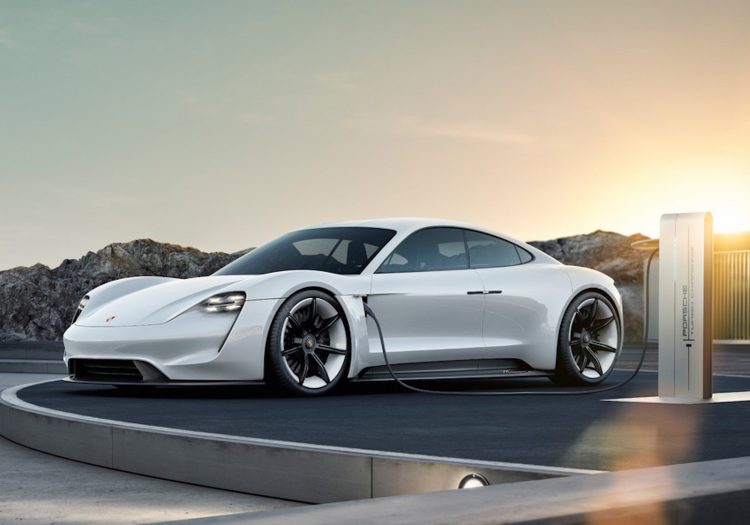 Reflecting the new-age nature of the car, the 'lively young horse' will be Porsche's first fully electric model. The closest rival will be the Tesla Model S P100D, although, being a Porsche, driving dynamics will be much higher in its set of priorities.
Power will come from two permanent synchronous motors helping to dish out over 440kW. This will enable 0-100km/h acceleration in "well under 3.5 seconds", Porsche says, with 0-200km/h coming up in under 12 seconds. The company says multiple fast starts are possible without a loss in performance.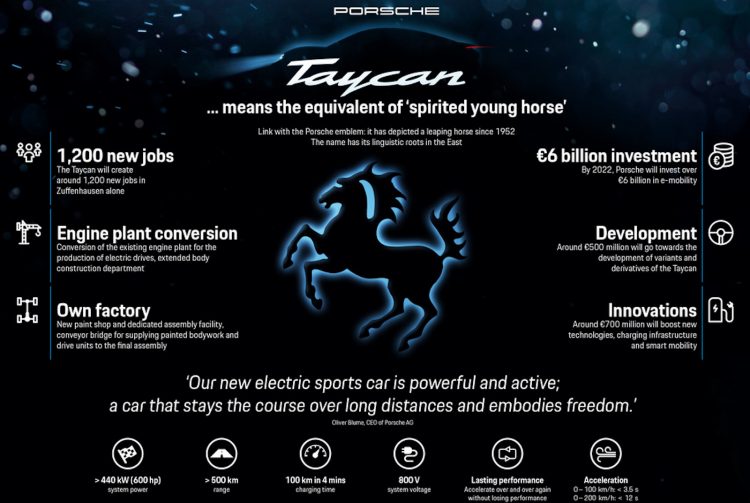 When fully charged drivers will be able to enjoy a range of over 500km, according to the NEDC test cycle. Details regarding the recharging procedure and times haven't been confirmed for the production model just yet. Speaking about the car, Porsche chairman Oliver Blume said:
"Our new electric sports car is strong and dependable; it's a vehicle that can consistently cover long distances and that epitomises freedom."
The name was confirmed during the company's 70th anniversary celebrations in and around its headquarters in Stuttgart, Germany. Celebrations will run over next weekend, with special events also taking place around the world.
Production of the Taycan will take place at its facility in Zuffenhausen, where major extensions have been made to accommodate production components for the Taycan. Overall, the new model is helping to open up around 1200 new jobs in the area.