Porsche set a new record for annual sales in 2018, exceeding 250,000 units for the first time in the company's history. The record came thanks to strong growth of Panamera and 911.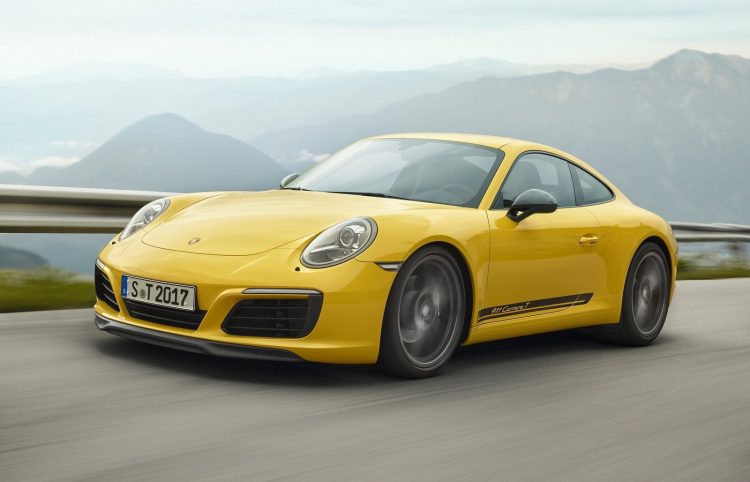 The iconic German sportscar maker delivered 256,255 vehicles around the world in 2018. This is the highest figure ever in the company's history, and up four per cent on 246,000 units it sold during 2017.
Despite market trends, it was Porsche's sedan/four-door coupe that reported the biggest growth. Panamera sales increased a whopping 38 per cent compared with the year before, selling to 38,443 buyers during the year. This was no doubt helped by the introduction of the new model.
Also showing big demand was the 911, recording a 10 per cent growth in sales. Porsche sold 35,573 911s during the year, and that's despite the new 992 series being on the horizon. Detlev von Platen, board member for sales and marketing at Porsche, said:
"The 911 capacity to fascinate is stronger than ever. We just celebrated the world premiere of the new 911 at the end of the year at the Los Angeles Autoshow, and yet our sports car icon once again inspired more customers in 2018 than in the previous year."
In terms of the most popular model in the showroom, it was once again the Macan SUV. It was snapped up by 86,031 buyers in 2018, following closely behind by the Cayenne large SUV with 71,458 sales. Sales suffered slightly in these segments due to Porsche's decision to stop offering diesel engines.
The Chinese market accounted for the biggest chunk of sales, contributing 80,108 units which is up 12 per cent on the previous year. In second place, USA added 57,202 sales to the annual global figure, up three per cent, followed by Europe with 77,216 sales. Europe's figure was down four per cent on 2017.
As for Australia, we contributed 3909 sales. This is down by a less-than-impressive 12.8 per cent on 2017 figures. The best-selling model was the Macan, contributing 1874 units, followed by the Cayenne with 1084 units. Macan sales suffered the most, dropping 24.4 per cent, followed by the Boxster, down 19.7 per cent.