How would you like a garage right next to your apartment, regardless of what level you live on? Plans for a Porsche Design Tower featuring exactly that have just been approved.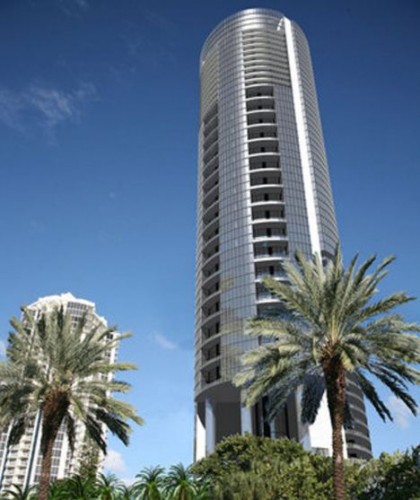 All 57 levels of a new building set to be built in Sunny Isles Beach, Miami, will feature apartments that come with at minimum a two-car garage space, on the respective level. The building will feature three car lifts for the residents to hoist their cars up and down the building.
The garages, ranging from two-car to four-car in size, will be situated right next to the front door of each of the 132 different apartments. It gets even better. The garages will be visible from the living room. So while you sit and eat your breakfast you can check out the brake dust that has accumulated on the wheels of your Maserati.
Porsche Design Tower will stand 195m tall and feature three circular lifts in the middle. These will rotate around inside the cylindrical tower. Juergen Gessler, chief executive of Porsche Design Group recently summed it up, saying,
"You don't have to leave your car until you are in front of your apartment."
It will be possibly the coolest building in the world, for us car lovers anyway, when it is erected, featuring apartments with prices ranging up to $9 million. The Porsche Design Tower will also offer stunning views of the Atlantic Ocean, the Everglades and Miami, from each of the sides.
The project is expected to cost around $560 million to build.