Porsche will soon jump into the coupe SUV market with a swooping-rooflined version of the Cayenne large SUV, reports say.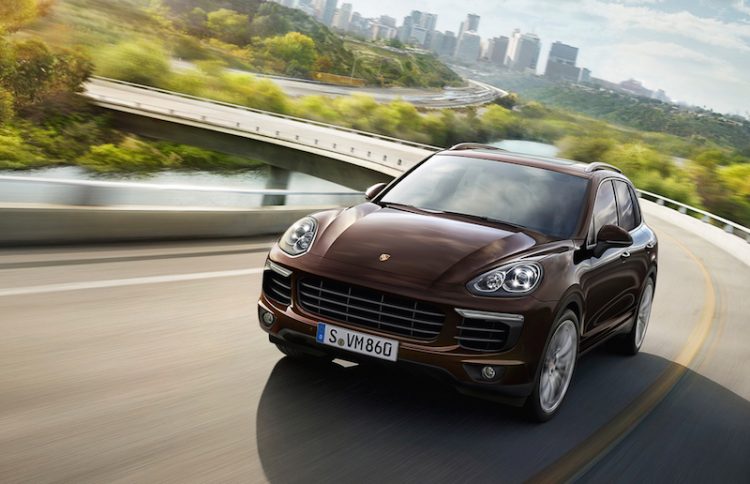 Prototypes have been spotted by international media showing a Panamera-based prototype, jacked up, offering more ground clearance. Although the Panamera body is evident, albeit heavily modified, it's believed this is for camouflage purposes.
According to reports Porsche is looking to launch a coupe version of the Macan and the Cayenne in the next three to four years, with the Cayenne set to enter the market first. Given the Cayenne is the company's best-seller, it would make sense for another derivative to be high on the agenda.
It's understood the Cayenne coupe, or whatever it ends up being called, will borrow the same new lineup of engines that debuted with the 2017 Panamera. There's a 2.9-litre twin-turbo V6 petrol churning out 324kW and 550Nm, up to a 4.0-litre twin-turbo V8 developing 404kW and 770Nm.
Interestingly, the prototype spotted also features a charging port, indicating the likely introduction of a plug-in hybrid version. The current Cayenne is available with a plug-in hybrid setup, pairing a 245kW 3.0-litre V6 with a 70kW electric motor, for a combined output of 306kW. It offers an average fuel consumption of just 3.4L/100km, and a fully-electric drive range of 36km.
The coupe, expected to arrive in 2018, will go up against the likes of the segment-pioneering BMW X6, the Mercedes GLE Coupe, and the upcoming Range Rover Sport coupe. Audi is also planning a coupe SUV, known as the Q6.