Volvo's performance and electric vehicle brand Polestar has sent out another teaser of its second bespoke vehicle, creatively called the Polestar 2.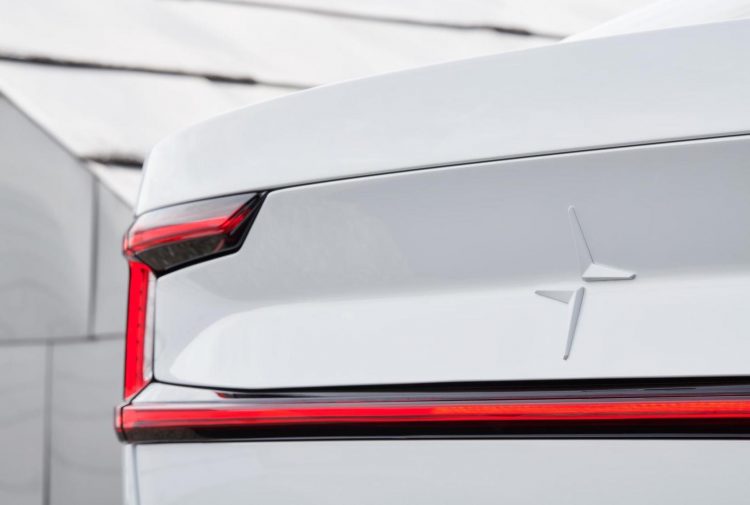 In the teaser image we get a quick look at the rear end, including the thin LED taillight which looks like it'll be single piece job running the full width of the car. It also looks like it'll showcase quite a sharp and chiselled design language, a bit like the Polestar 1 coupe.
The Polestar 2 will be the company' second model, following the introduction of the 1. Unlike the 1, which was a grand touring performance coupe, the 2 will be a more practical-minded proposition, taking on the mid-size premium sedan market.
You can probably think of it as a direct rival to the Tesla Model 3, however, we suspect the Polestar will be more expensive. A previous teaser of the 2 showed a top-view of the car, essentially confirming it will take on the fashionable four-door coupe shape as opposed to a conventional sedan. This could give it a sportier edge over the Tesla.
No specifications on the powertrain have been revealed as yet, but we do know it will feature a fully electric system unlike the Polestar 1's plug-in hybrid setup. Polestar has said the new battery system will help to reduce road noise by 3.7dB, while also helping to increase the torsional stiffness of the car thanks to its longitudinal location within the platform.
The company confirms the 2 will be versatile, powerful and eco-friendly. However, it says it's not a car that "screams its electric identity". Instead, it will present avant-garde design and technology in something that "just happens to be electric".
Polestar will be doing an online reveal of the 2 on February 27. It will also be showcasing the car at the Geneva motor show from March 5. Check out the teaser video below for some indication of the vehicle's target audience.