In some very exciting news from our friends over in France, Peugeot has revealed the 308 R HYbrid, which has a much bigger punch than you might expect from a hybrid.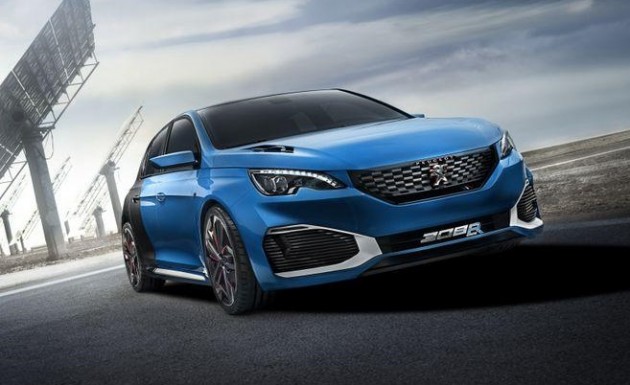 Self-described as the "ultimate Peugeot", the 308 R is packing up to 373kW and an unbelievable 730Nm under the bonnet. The 1.6-litre turbocharged petrol engine works in combination with two electric motors that produce 85kW each, which are mounted at each axle. This translates to all-wheel-drive traction, with instant torque and 0-100km/h in just 4.0 seconds.
There is a set of 380mm disc brakes at the front, with 290mm at the rear, equipped with regenerative braking technology to conserve and replenish each of the electric motors. The internal combustion engine also charges the battery, and Peugeot is claiming a full-charge time of just 45 minutes at a rapid recharging station.
With some design language borrowed from the Quartz concept, the 308 R HYbrid sports 19-inch wheels, big air intakes and a wider, more aggressive body. There is a totally reworked interior as well, featuring the usual sporty seats, trim and steering wheel.