2011 was the year PerformanceDrive kicked things off. So we thought we'd put together top 10 of what we think were the stories that stood out; ones that were interesting, or controversial, and/or game-changing.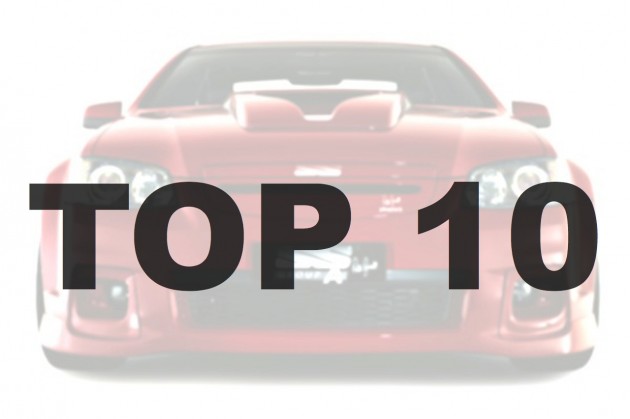 Number 10: Nissan Juke-R concept revealed in completed form
Why?: Because who wouldn't want to drive an SUV with an R35 GTR drivetrain?
Number 9: Vygor Opera unveiled – all-new Italian luxury sports car
Why?: The Italians are known for their flamboyance, not their weird-looking SUV coupes.
Number 8: Lamborghini Murcielago LB-R Zero Fighter
Why?: This is the closest thing to flying a fighter jet on the tarmac.
Number 7: Ferrari 458 GT3 breaks Mt Panorama Bathurst lap record
Why?: Because the 458 is awesome. That is all.
Number 6: 2011 Australian International Motor Show top ten must-sees
Why?: One of the best shows in our own backyard.
Number 5: Lamborghini ending manual transmission option
Why?: This makes all the clutch-kickers frown.
Number 4: 1969 Holden Hurricane Concept restored to former glory
Why?: The best part is not so much that the car is all fixed up, it's how it happened.
Number 3: Jaguar C-X16 Concept revealed – Porsche 911 rival
Why?: Will it get Stuttgart's finest shaking in its boots?
Number 2: 2012 Ford Falcon FG MkII with four-cylinder EcoBoost engine on sale next year
Why?: Fuel economy. Turbo power/torque. Tuning options – monster power upgrades.
Number 1: HDT VL VE Group A Plus Pack revealed
Why?: The best looking retro-rehash to date.
What do you think? What were the biggest stories for you in 2011? Feel free to tell us below in the comments section.
We've got plenty of new and exciting things planned for 2012, plus loads of fresh reviews and videos.
From all the staff here at PerformanceDrive, we wish you the very best for the year to come.