The upcoming 2013 Nissan Altima sedan will form the basis for the all-new Nissan V8 Supercar. The racing version will battle it out with Ford and Holden from the 2013 V8 Supercars season.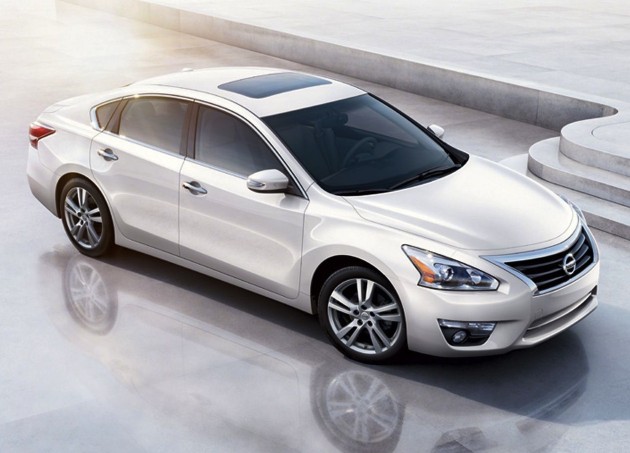 Kelly Racing, the team assigned to take Nissan into the field, will be rebranded as Nissan Motorsport Australia. The team will run four cars, each based loosely on the just-revealed Nissan Altima (pictured), which is set to make an official debut today (local time) at the 2012 New York International Auto Show.
The cars will use a revised version of the 5.6-litre VK56DE V8, only it will be 'de-stroked' to 5.0 litres capacity in accordance with the current Ford and Holden engine lineup. Power is expected to be around the 450kW (600hp) mark as well, just like the current Ford and Holden field.
In a recent CarAdvice report, Nissan Australia general manager of sales and fleet Ian Moreillon spoke about why the Altima was selected. He said,
"We will be utilising V8 Supercar racing as a mechanism for fast-start for Altima in Australia – to establish the nameplate, establish the car, the recognition, the overall awareness of the vehicle – which is critical from a marketing perspective.

"We're not doing this only for Nissan Altima sales, we are doing it for total brand strength and the linkage between the V8 Supercar racing and the Nissan brand."
Moreillon says that Nissan has signed a multi-year deal which will see Nissan racing in the sport for much of this decade.
The Nissan Altima V8 Supercar is set to be revealed in full towards the end of this year.