Nikola Motors has all-but ditched the original design for its Nikola One electric powered truck, instead aiming toward hydrogen to power the truck in its hope to create the world's first zero-emission truck.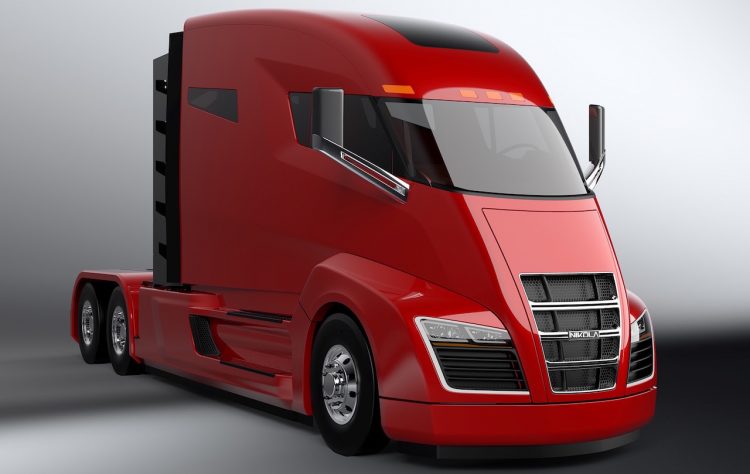 It was only a few weeks ago we reported on an update for the December unveiling of the radical new truck design. Now though, the future seems less clear for Nikola Motors. The company said it received more than 7000 pre-orders, totalling nearly $2.3 billion for its original EV design which claimed 1492kW and 5000Nm thanks to a 320kWh battery pack and fuel-agnostic turbine.
Now, Nikola Motors CEO Trevor Milton has issued a press release saying the company hopes to instead refine a hydrogen fuel-cell to power its truck, citing a "terrible" energy consumption of the original design.
"It turns out that the amount of energy per kilometer driver is just terrible. It's way worse than almost anything else you can come up with."
Instead, the Nikola One is being designed with a "custom-built hydrogen-electric 800V fuel cell".
"[It will be] more powerful than any other production diesel truck on the road and have a range over 1200 miles (1930km) between fill-ups."
The power output has been drastically reduced with the new design, down to 745kW/2711Nm, with economy figures translating to around 14.1L/100km.
In reference to the limited hydrogen infrastructure available today, Milton says the company is planning to build 100-megawatt solar farms, and create hydrogen from water through electrolysis, and hopes to construct 50 hydrogen stations by 2020.
Nikola Motors says a December date is still set for the unveiling of the Nikola One.