While Tesla may have caused shockwaves through the product schedules of many prominent automakers, one area which could benefit from a similar innovation is the truck industry.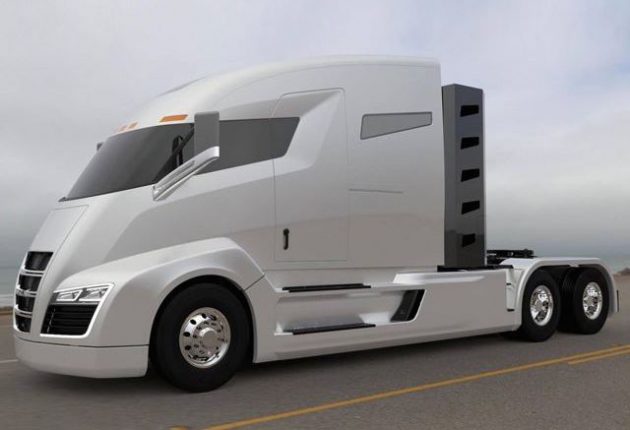 Truck design has not enjoyed the same amount of evolution as the humble automobile, despite the world's heavy reliance on them to transport everything. As such, they are well overdue for a Tesla moment.
Cheekily named startup Nikola (the first name of inventor and physicist Nikola Tesla) has shown renderings for an innovative electric truck with a turbine range extender.
Featuring a slippery body shell with five per cent less drag than most trucks, the One has a total of six wheel-mounted electric motors, at 250kW each, for a total of 1500kW and 5000Nm.
They draw power from a 320kWh battery pack, but when that is exhausted, a turbine engine kicks in which is 'fuel agnostic' meaning it can run on any fuel. This results in a range of up to 1930km, with a hauling capacity of 36.3 tonnes. Fuel economy is estimated at equivalent to 15.7-23.5L/100km, compared to 43L/100 for conventional lorries.
Interior space is up 30 per cent on a normal truck of today, which gives you plenty of stretching room to enjoy the fridge, microwave, giant 42-inch TV and internet hotspot. Other advantages include a lower centre of gravity for easier driving, with the company accepting US$1500 reservations now. They are promising 100,000 gallons of free CNG from their own gas wells as part of the lease.