Chinese EV manufacturer NextEV has launched a new sub-brand named NIO and debuted its first model, the NIO EP9. And it looks as though Tesla is no longer the lone benchmark for EV speed.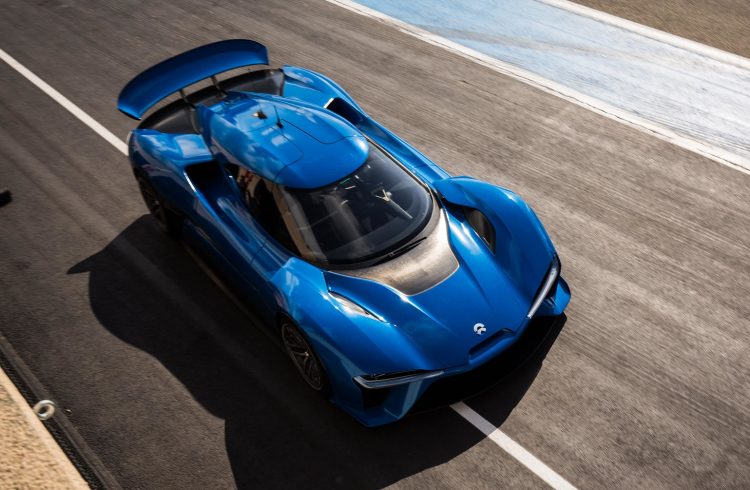 NextEV took to the Saatchi Gallery in London to unveil its first electric hypercar, along with an impressive list of lap times to put into perspective just how powerful the EP9 is.
On October 12 the NIO EP9 recorded a 7:05.12 lap record at the Nurburgring's Nordschleife, bettering cars like the Lexus LFA (7:14), Dodge Viper SRT-10 ACR (7:12), Gumpert Apollo Sport (7:11) and even the R35 Nissan GT-R Nismo (7:08). The time represents a 17-second bettering of Toyota's previous EV lap record of 7:22.
To further assert the car's dominance, NextEV took the NIO EP9 to the Paul Ricard circuit in France and broke the current EV record of 2:40 with a 1:52 lap on November 4. You can check out the clip below showing the lap.
The NIO EP9 is powered by a 1 megaWatt powertrain which consists of four high-performance electric motors working alongside four individual gearboxes, with active torque vectoring for dynamic handling. The 1014kW EP9 can run from 0-96km/h in 2.7 seconds, the 0-200km/h sprint in just 7.1 seconds, and will continue accelerating on to a claimed top speed of 313km/h.
The EP9's interchangeable battery system can be charged in 45 minutes, according to NextEV, and enables a range of 427km. Former F1 driver Nelson Piquet Jr, who tested the EP9 at Paul Ricard circuit, said: "The car has a huge amount of downforce, it has a huge amount of power braking, it has everything for us to have a lot of fun."
NextEV founder and chairman William Li said: "Today we launched our electric supercar that broke the record at the Nordschliefe. The NIO EP9 was born to push limits and is the first stage of automotive production for NIO. It is a statement of our vision and technical and manufacturing capabilities. It is a best-in-class product that showcases what is possible with electric vehicles."
"We believe that when the car ownership experience exceeds expectations, electric vehicles will become the natural choice for everyone, leading to a more sustainable tomorrow. And with that, our vision of a blue sky will come true."
We reported back in October on a spy video that had spotted NextEV testing out a Nio EP9 prototype at the Nurburgring. Judging by the correlation in dates between our report and the lap record attempt, NextEV was in town to set the record.
The EP9 has a carbon fibre cockpit and chassis, which NextEV claims enables the EP9 to tackle bends at more than 3 G-forces. The active rear wing is capable of producing 24,000 Newtons of downforce at 240km/h.
While there's no confirmed word as to delivery dates or prices, NextEV says each unit costs around $1.2 million to produce, and will cap production at just six units, already reserved for company investors.
NextEV says the EP9 is the first of a new product offensive, with lower-powered, customer-focussed passenger EVs set to arrive next year.