Spy shots of the next-generation Ford Fiesta, set to take on an MY2018 nameplate, have hit the internet, showing what appears to be a larger car with evolutionary styling.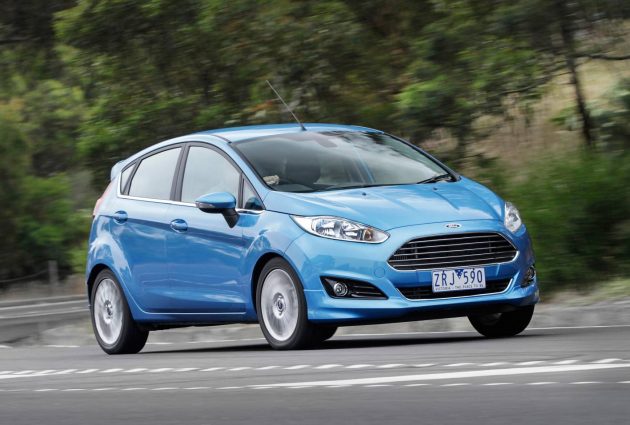 The current Fiesta, debuting in 2009, has been wildly successful, still topping the UK sales charts – among many others – very late into its product cycle. As such, Ford seems to be reluctant to throw the baby out with the bathwater.
The prototypes spotted appear to have a similar Kinetic 2.0 styling theme, with a rounded shape and up-swept beltline spears, leading to a sharper three-quarter window treatment. The front end looks to have rounder headlights with a new grille shape.
Wider track is visible in the prototypes, which is what gives the impression it will grow in size. For reference, today's Fiesta is 3969mm long by 1709mm wide and 1468mm high.
Inside, we expect the Fiesta will become significantly more upmarket as it will go head-to-head with an MQB-based VW Polo among many other polished rivals. There might even be a posh Vignale version.
Powertrain-wise, expect the 1.0 'Ecoboost' to play a more front-and-centre role while the dual-clutch auto Powershift gearbox, which has given Ford so much grief, will probably take a hike or get a major overhaul. European Fiestas will be sourced from Germany, while it is reported US Fiestas will come from Thailand, like the Aussie version.
ST variants are a given, with the top ST200 based on the current model now on sale in Europe. There are no plans for an Australian version of the ST200 at this stage. A Fiesta RS is a possibility for a nice way to send off the outgoing Fiesta, but nothing has been confirmed.