German Porsche tuning specialists over at TechART have just announced a new styling program for the Porsche Cayman. The kit gives the sports coupe an aggressive and rather gorgeous refresh inside and out.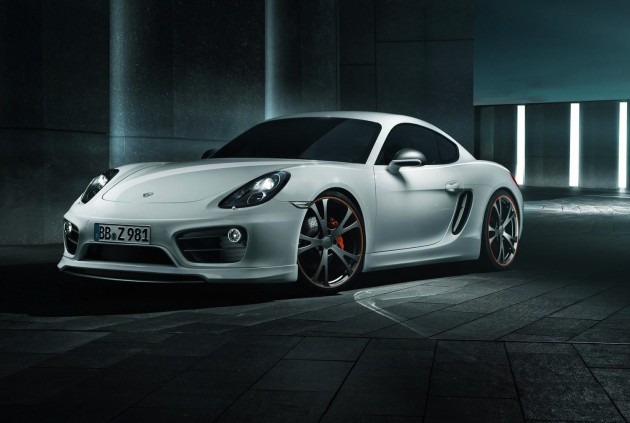 Starting with the front end, TechART brings a new front spoiler system which gives the Cayman a deeper and lower chin, helping to guide air up and over the car.
At the back the theme is turned up a few more notches, with a new deck spoiler sitting at the tip of the hatch, while a sophisticated new diffuser system lies underneath. The diffuser also incorporates a sports twin-barrel exhaust.
To add further exclusivity, and style, the vertical air intakes for the engine are fitted with new fins to help guide airflow, and to provide more direct handling characteristics there's a sports suspension package which lowers the car by 35mm.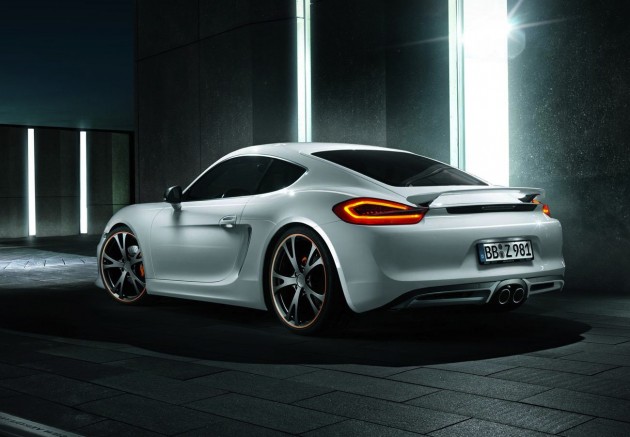 Speaking of ride height, TechART has come up with a setup that's not too low but not too high, accentuating the stunning new 21-inch alloy wheels that sit perfectly in the arches.
TechART is also renown for offering engine performance tuning, from mild to extreme, however, in this case it's about enhancing the already sublime traits of the Porsche Cayman – in standard form, the Cayman 2.7-litre flat-six produces 202kW and the Cayman S 3.4-litre flat-six develops 239kW.
The tuning company does offer bespoke interior upgrade packages as well that can be made to suit customer orders. In this vehicle's case, the cabin is treated to a dash of orange highlights, such as in stitching and on parts of the dash and steering wheel.