Russian vehicle producer AvtoVAZ is rumoured to be planning an all-new Lada Niva, ready for market entry by around 2018.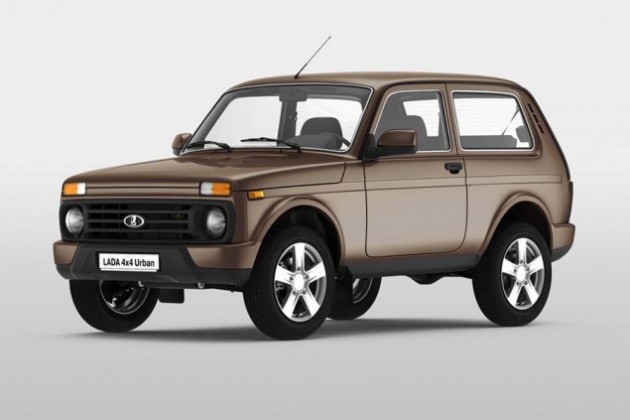 Initially scheduled for redesign this year, the third-generation has apparently been pushed back by two years. Currently, the Niva is powered by a 1.7-litre, 61kW four-cylinder, mated to a five-speed manual and traditional, permanent 4×4 system.
GM sells a different-bodied version of the ladder frame SUV, the Chevrolet Niva, the next version of which was unveiled late last year. It featured some Australian input from former Holden designer Ondrej Koromhaz, and was completed in the Australian design studio. That model featured a 1.8-litre engine and modern styling to bring it in line with the GM family. The Lada version is expected to go in its own separate direction.
Built almost unchanged since 1977, the Niva is renowned for its simplicity and toughness, as well as off-road capability. It is still sold in many countries around the world, and was even sold in Australia between the 1983 and 1998. 'Cheaps as Chips, Tough as Nails' was one of its advertising slogans here.
While the revival of the Lada brand in Australia is a big fat 'nyet', we hope Holden thinks long and hard about bringing the Chevrolet version here as we think a traditional, old-school 4×4 would be a lot cooler than the urban-ised Trax.