The third variant in Hyundai's third-generation i30 range has debuted in Europe, called the i30 Fastback. It brings a unique, sporty coupe-like design to the small car range.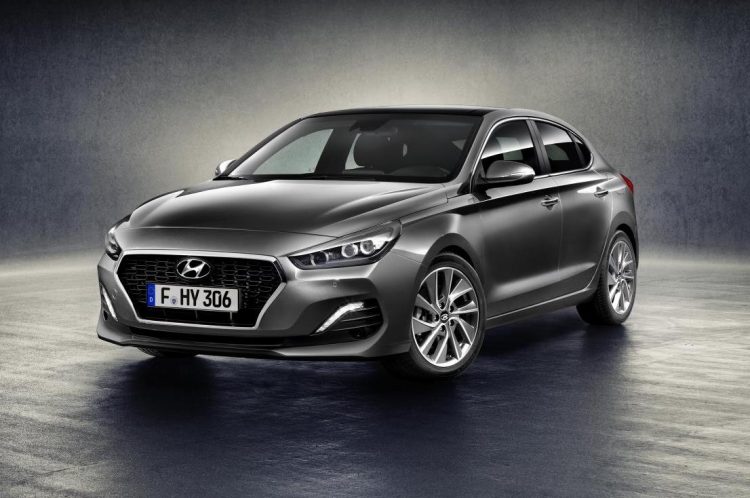 Like the i30 hatch and wagon, it was designed at Hyundai's European design headquarters, overseen by design chief Thomas Burkle. In a recent statement, he said:
"The i30 Fastback is a real game-changer. We are the first volume brand to enter the compact segment with a stylish and sophisticated five-door coupe. When designing the i30 Fastback we played with the proportions of the i30 range by reducing the height of the Cascading Grille and lowering the roof line. The elegant silhouette is further emphasised by the generously arched rear spoiler shape."
The i30 fastback is 4455mm long, which makes it 115mm longer than the hatchback, but at 1425mm tall, it is 30mm shorter too, giving it a swooping and sleeker overall appearance. The trend of four-door coupes has been explored by other vehicles such as the Mercedes-Benz CLS and Volkswagen Arteon, but this is the first example of a C-segment four-door coupe.
Power for the new variant comes from a 1.4-litre turbo producing 103kW, or Hyundai's new 1.0-litre turbo three-cylinder developing 88kW. The 1.4 is offered with a six-speed manual or seven-speed DCT auto, while the 1.0 unit is paired to the manual only.
A newly developed 1.6-litre turbo-diesel will also join the range down the track, producing either 81kW or 100kW, depending on variant. These specs are for the European market, with potential Australian details to be confirmed.
While the i30 fastback will be available in regular i30 variants when it debuts in 2018 overseas, we understand Australia will be receiving the body style with the i30 N performance variant only.