Following Honda's revival of arguably its most iconic performance car at this year's auto show in Detroit, Honda engineers have confirmed they are working on an even more rabid NSX Type R version.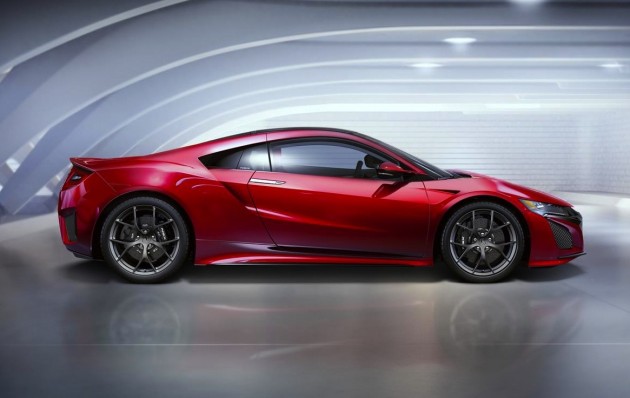 Speaking with Auto Express recently, Honda's chief engineer, Ted Klauswhen, hinted at a performance variant being on the way. He said,
"I think everyone who loves cars wants to see a version that we say is pure red…The NSX has always been silver first, moving towards red later. Someone asked me, 'when will you be satisfied?' Probably never. What you do today, you can improve on tomorrow."
The latest NSX was revealed only days ago in Detroit, with performance credentials that ensure it will be stepping directly on the toes of established supercar royalty.
With 410kW of power developed from a longitudinal twin-turbo DOHC V6 connected to three electric motors. Peak torque is available from zero rpm thanks to the electric motors working in harmony with the internal combustion engine. Ted Klaus also said that cars he believed to be in the NSX class are the Audi R8 V10, Porsche 911 Turbo and Ferrari 458 Italia.
Traditionally, 'R' variants have been offered a year or two after the release of the NSX, known as the NSX-R, focusing on weight saving and overall track performance.
The original NSX released in 1990 was followed up with an R variant two years later, and featured stiffer suspension, removed luxuries like air-con and the stereo, with the modifications reaching as far as redesigned wheels and a titanium gear lever, all in the name of weight reduction.
Expect to hear more news of the modern NSX-R performance variant in the coming months.