More news of the hot and highly anticipated new Honda NSX is emerging, this time some details of a 400hp hybrid powertrain have been reported, as well as some confirmation that a convertible is also in the pipeline.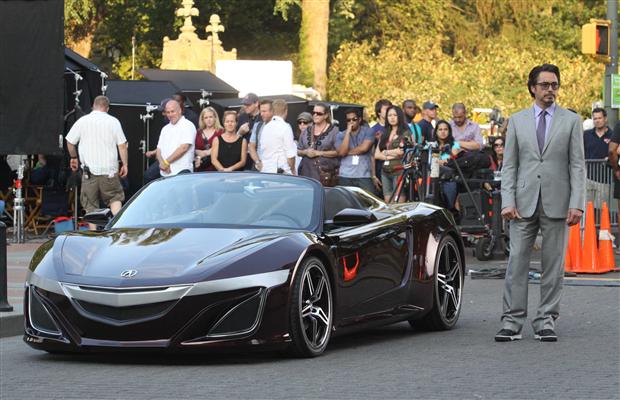 Unlike the previous generation Honda NSX supercars, which were stricken to the 206kW (276hp) limit put in place as part of a gentleman's agreement in the Japanese domestic market, the new Honda NSX won't have to abide to such restrictions.
According to a recent Auto Express report in the UK, the new Honda NSX will be powered by a 3.5-litre V6 hybrid powertrain developing, collectively, around 298kW (400hp). The report says two electric motors powering the front wheels will assist propulsion and help to provide 0-100km/h acceleration in under 5.0 seconds.
As previously reported, a new Acrua NSX (US Honda sub-brand) will be unveiled in concept form at next week's North American International Auto Show in Detroit, starting January 9. The concept will eventually spawn a production vehicle set for release in 2014, and a convertible variant, sticking to NSX tradition, later down the track.
For an idea of what the new Honda NSX concept could look like, rumour has it it will borrow much of its design from the concept revealed during the making of the Avengers movie with Robert Downey Jr.
All will be revealed in just under a week in any case. We'll keep you updated.