Hypercar fans will remember the insane Gumpert Apollo from a few years ago. It seems the company is now under new ownership and will soon unveil a fresh new model.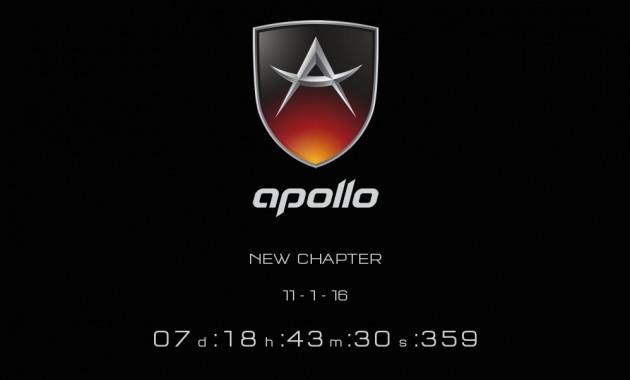 Gumpert has been acquired by Ideal TeamVenture. It's still a German company but it's no longer known as Gumpert. The new owners have changed the name to Apollo Automobil GmbH.
What's more interesting is what is coming in the near future. Apollo Automobil will launch a new website on January 11, with a countdown timer on the front page helping to build anticipation.
It's understood Apollo will unveil a new version of the old Apollo hypercar at the Geneva Motor Show in March. Obviously it isn't going to be called the Apollo Apollo, but so far we only know it is being codenamed the Arrow.
Details and specifications are anyone's guess at this stage. The new model is likely to be a savagely fast car though, featuring a low-profile design layout, big wings, and a race-like suspension setup.
Gumpert offered the old Apollo with a 4.2-litre twin-turbocharged V8 engine derived from an Audi unit. It produced up to 800PS (588kW) in Race tune, with even the 474kW Base tune conquering 0-100km/h in just 3.1 seconds.
Like the old model, the new version will probably adopt a strict lightweight focus. The old Apollo used a chromoly frame wrapped in fibreglass or carbon fibre panels, resulting in a kerb weight of below 1200kg.
It should be an exciting year ahead for the company. Head over to the Apollo Automobil website to keep track of the countdown. We'll be sure to bring you any updates that pop up.