It looks like the current shape Jeep Grand Cherokee will be with us in essentially the same form for a while as Australian dealers continue to sell off the abundant MY15 versions hanging around in holding yards.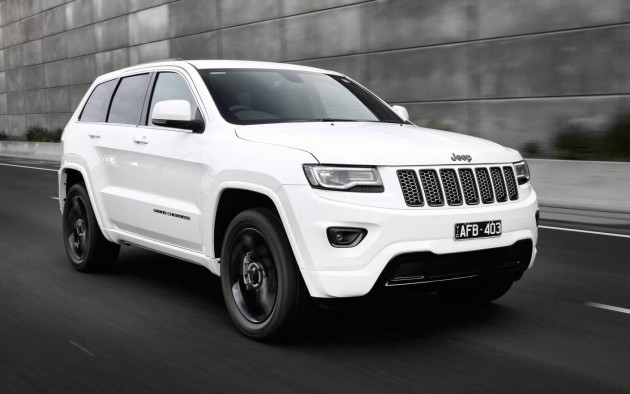 Sources have indicated to PerformanceDrive that the model year 2017 (MY17) Jeep Grand Cherokee will go on sale in Australia at around October next year. It's expected to bring a major refresh in terms of features and specification. But until then the current version, first introduced in 2010, is set to stick around.
Local dealers have apparently been told MY15 versions will continue to be sold at least for the near-term future due to overstock. This could mean the MY15 will carry over into 2016 with virtually no changes.
Knowing Jeep there is a good chance some special edition models will be released next year to help sell off some of the existing stock, with special badges and equipment packs possibly on the way.
Sales of the Grand Cherokee in Australia have drooped in recent times. It wasn't long ago when the nameplate actually dominated the large under-$70k SUV segment. However, so far this year the local arm hasn't been able to match 2014 figures.
In the first 11 months of 2015 Jeep Australia sold 11,217 examples. This is down a whopping 27.8 per cent on the number of units sold during the same period in 2014 (15,541). This time last year it was the best-seller in the class, even overshadowing the popular Toyota Prado and Kluger. It's currently sitting in third place in the segment.
Part of the slump in sales could be down to the lack of a seven-seat option. A number of other manufacturers have introduced seven-seat SUVs in the segment in the recent past, including the refreshed Toyota Prado, new Ford Everest, and updated Hyundai Santa Fe and Kia Sorento.
Jeep is planning a new 'Grand Wagoneer' a bit further down the track, which will be larger than the Grand Cherokee. It's set to offer at least seven seats along with amped up luxury and features.