Chrysler parts company Mopar has unveiled a new Mopar 8.4-litre V10 crate engine at the 2011 SEMA Show in Las Vegas. The engine is built for drag racing applications and ready to race.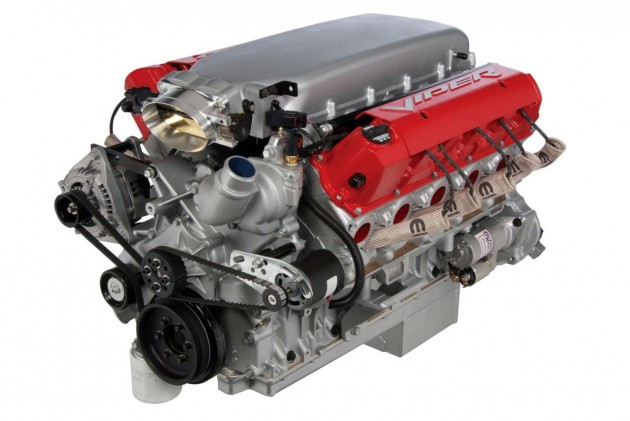 Mopar says the engine is hand built with a forged steel crankshaft inside an aluminium block. It also features aluminium heads, forged steel conrods, forged aluminium pistons offering a compression ratio of 12.5:1.
The Mopar 8.4-litre V10 crate engine comes with a JTEC controller and is rated at 597kW (800hp) and 941Nm. Max engine speed is 7000rpm.
Even though the engine is suited to drag racing, Mopar says it is working on another version for various forms of racing, such as off-road and circuit applications. Pricing for this version hasn't been announced.
Also on show at SEMA this year at the Mopar stand is a Gen III 426 HEMI V8 engine. It features billet fuel rails, aluminium valve covers and a new sump. Overall output is rated at 440kW while the engine itself is 45kg lighter than its predecessor.