You've heard of the Mercedes-Benz A 45 AMG pocket rocket and the new Ford Focus RS. Now we hear MINI could be about to jump onto the super hatch bandwagon with a potent JCW version of the new MINI Clubman.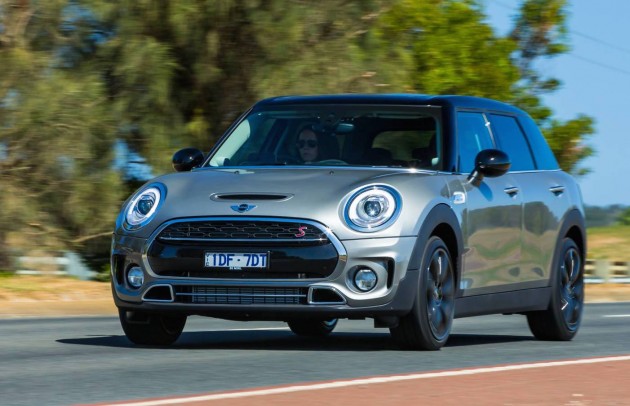 The news stems from an Auto Express report which says, quoting insider sources, MINI is considering introducing a super-powered model to compete against the likes of the Volkswagen Golf R and Focus RS.
It's understood such a project will be based on the new Clubman (pictured) and not the regular Cooper. The latest Clubman has been designed to cater for a slightly different market than the regular hatch, aiming at Volkswagen Golf buyers.
In MINI Cooper S form, power comes from a BMW-developed 2.0-litre turbo four-cylinder producing 141kW, and 170kW in JCW form. It's the same unit that's used in the BMW 328i (new 330i), where it generates 180kW. Even with 180kW the engine could transform the Clubman into a potent package, although more power is expected.
Given that MINI already has an all-wheel drive system in its possession, called ALL4, the super Clubman could easily be a sub-5.0-second car for the 0-100km/h sprint if matched to the high output engine. Most of the rivals do the sprint in well under 5.0 seconds.
Like past and present JCW models the super version is likely to come with a range of sporty and performance-focused highlights, such as big brakes, sports suspension, and various cosmetic tweaks like spoilers and bolstered wheel arches to set it apart from the regular Clubman S.
According to the insider MINI sales are split exactly between manual and automatic transmission options, suggesting both transmission types could be offered with the super Clubman.
It is only early days yet so we mustn't get too excited. More information is apparently going to be announced in the coming months though, with a possible market entry taking place in the next couple of years.