The upcoming Mercedes-Benz CLA 45 AMG high-performance four-door coupe has been shown for the first time, in a preview image of a new PlayStation game called DriveClub.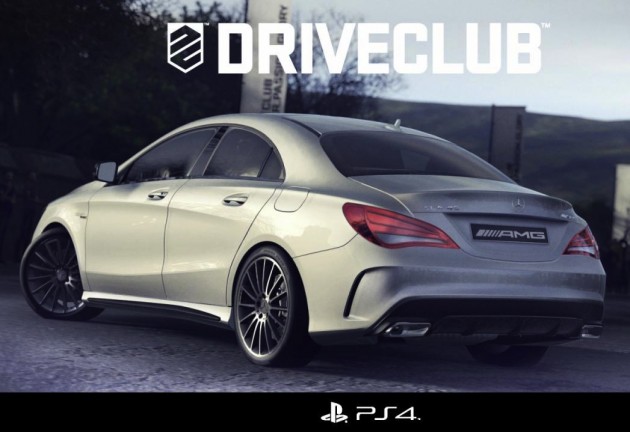 We get a full glimpse of the rear end of the sports car, which looks as thought it will showcase AMG's traditional chunky rear diffuser. It misses out on the usual quad-outlet exhaust pipes, however, some similarly aggressive rectangular ones are used instead. A neat lip boot spoiler and a set of rear vents complete the look.
The CLA 45 AMG will be powered by the same powertrain used in the just-revealed A 45 AMG super-hot hatch. It comprises of a 2.0-litre turbocharged four-cylinder producing 265kW and 450Nm. The CLA 45 also shares the seven-speed dual-clutch automatic transmission and the 4MATIC all-wheel drive system.
In terms of performance, the A 45 is able to sprint from 0-100km/h in just 4.6 seconds. The CLA is likely to come up with slightly slower figures due to some extra weight.
Both of the AMG models will be fully unveiled at the 2013 Geneva Motor Show starting March 5.
Mercedes-Benz Australia will introduce the A 45 in October, and is expected to launch the CLA soon afterwards.
As for the game, developers, Evolution Studios, have described DriveClub as a pioneering car game, saying,
"Driveclub is a networked game to be played in real clubs, encouraging players to team up and to collaborate and compete with one another while experiencing the thrill of driving the best cars in the world, on the best roads in the world.

"The audiovisual quality of the cars and the tracks is staggering, and the view from the cockpit is absolutely true to life, immersing the player in every race and recreating the power and the drama that they would feel if they were actually sitting in the driver's seat."