According to a report, Mercedes-AMG's 'Project One' hypercar will feature a Formula One-derived powertrain with around 750kW, an 11,000rpm redline and it will be good for just 50,000km before needing a rebuild.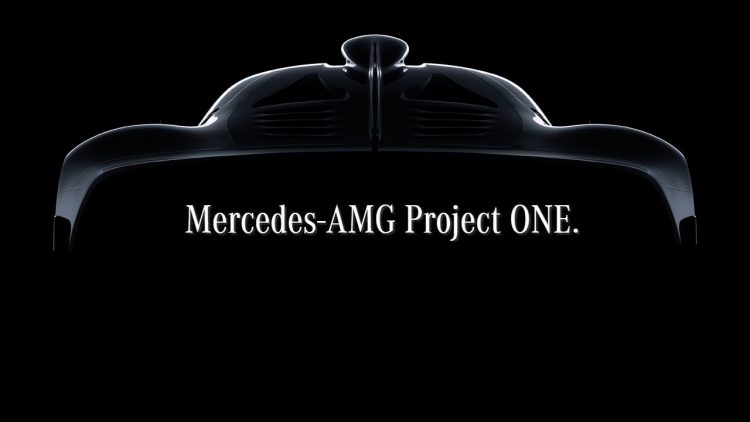 That's a fraction of the life of a normal, daily driven car but think about it this way; Formula One engines create insane levels of power from very small displacement. This is because they feature exotic components, are subjected to obscene atmospheric pressures from turbochargers, and are revved to insane rpm, and only have to last a few races. Road car engines are typically not as highly-strung and are created with long-term durability in mind.
The hypercar, known as Project One, is expected to receive a 1.6-litre turbocharged V6 engine with pneumatic valves. An 11,000rpm redline isn't quite as high as the 15,000rpm F1 version but again this has to last longer.
Many road cars have claimed to be bred from F1 such as the Ferrari F40, F50, Enzo and LaFerrari and incorporate some tech such as KERS, but none have featured an actual F1 engine thus far. This is set to be supplemented by four electric motors front and rear.
It will be a celebration of the brand's success in the sport, and enjoy a rarefied air with the Aston Martin Valkyrie, Koenigsegg One:1 and Bugatti Chiron.
Expensive stuff to rebuild the engine, but if you have the $4 million to buy one in the first place, the prospect of replacing the engine every 50,000km isn't that daunting. Still enough to discourage many from daily driving, as Rowan Atkinson did his beloved McLaren F1.