It's no secret McLaren is working on a new entry-level 'P13' super sports car ready to sit beneath the 650S. The company's CEO has now revealed some details on the new model.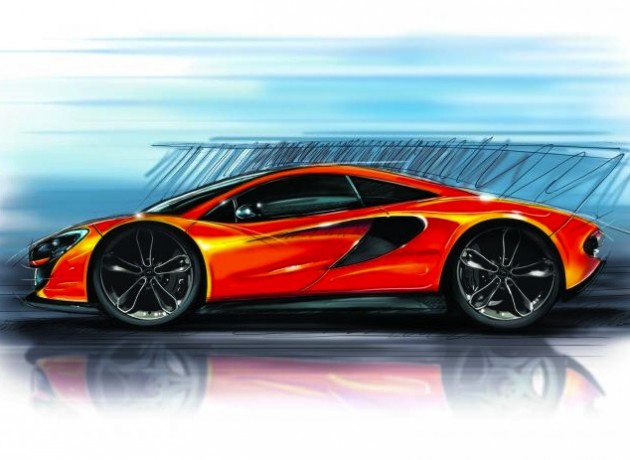 Speaking with PistonHeads, McLaren CEO Mike Flewitt hinted the new model will be priced from around US$200,000 (approximately AU$212,000). This puts it in the direct firing line of the Porsche 911.
The new model will be like a 650S only with fewer high-tech components and toned down driving dynamics. Flewitt said, "It's more usable, it's more affordable, it's still an actual sports car."
In talking about the market in which the P13 (codename) will be pitched, Flewitt revealed the company has actually bought a new Porsche 911 GT3 so it can keep track of the developments and benchmarks. Flewitt said,
"The GT3 is one of the most impressive new cars I've driven. I was genuinely astonished at how accomplished that car is."
In this sense, we can expect the new model to be a slightly more practical super sports car than the GT3, with more comfortable seats and a decent multimedia system, while also offering similar performance.
As for the engine, it's set to be a detuned version of the company's widely used 3.8-litre twin-turbo V8. The unit used in the 650S produces 478kW. In the P13 power is expected to be capped at around the 330-350kW mark.
If you're planning on saving up for the new model, you have a bit of time; production will commence in 2015.