McLaren has confirmed it has enlisted BMW to help develop the next-generation engine for future McLaren supercars. The promise is a higher output per capacity than ever before, with reduced emissions.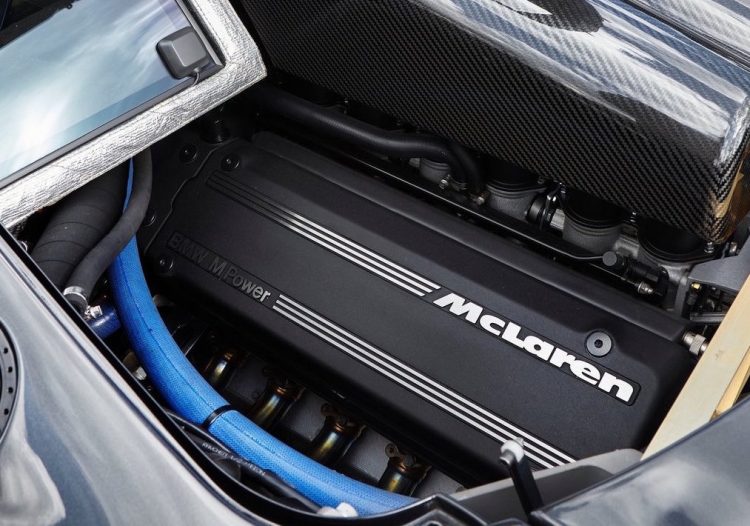 The project is being partly funded by the UK Government through the Advanced Propulsion Centre, all in the effort to improve efficiency and production capabilities for low-emissions technology for internal combustion engines.
McLaren has called on existing engine partner Ricardo along with BMW Group to help develop the next-generation engines set to be used in near-future McLaren production vehicles. Mike Flewitt, McLaren CEO, spoke about the deal in a statement, saying:
"This is an exciting project that plays to the strengths of all partners. McLaren Automotive has an exceptional reputation for building the world's finest engines, as showcased by our M838T and its previous category wins in the International Engine of the Year awards."
Flewitt says McLaren will continue to design and build its engines, only this time using the help of BMW and other partners. The aim is to accelerate the development, as part of its 'Track22' business plan.
This won't be the first time McLaren and BMW have worked together. Fans will remember the insane McLaren F1 road car of the 1990s. McLaren enlisted BMW to produce its 6.1-litre naturally aspirated V12 (pictured). It's been long-rumoured that McLaren is planning to introduce a spiritual successor to the F1 in the next few years.
BMW has plenty of engine technology in the area of turbocharging and V8 layouts. It currently produces a 4.4-litre twin-turbo V8 which is seen in the M5 and M6, along with many '50i' models. This unit produces anywhere from 330kW up to 423kW. We're sure some of the technology from this engine's development will be used for McLaren's next engine.
At the moment McLaren only produces one main engine; a 3.8-litre twin-turbo V8. It's used in the entry-level 540C supercar, and right up to the P1 hybrid hypercar. Outputs range from 397kW, up to 542kW in the P1 (excluding the power of the electric motor).