It's not very often you hear of tuners modifying the latest Volkswagen Beetle, despite the fact the classic Beetles had and still have a huge following with enthusiasts doing all kinds of things to them. McChip-DKR has come up with a tune to give the new version a bit more zing.
Mainly consisting of an engine computer tweak with the company's SoftwarePerformance package, the factory 2.0-litre TSI turbo four-cylinder is boosted from 155kW to a meaty 188kW. Torque is also increased from 280Nm to 365Nm.
The VW Beetle is only available with a 118kW turbo and supercharged engine in Australia. With a kit like this it would give it a similar sort of performance as the cracking Aussie-spec Volkswagen Scirocco R.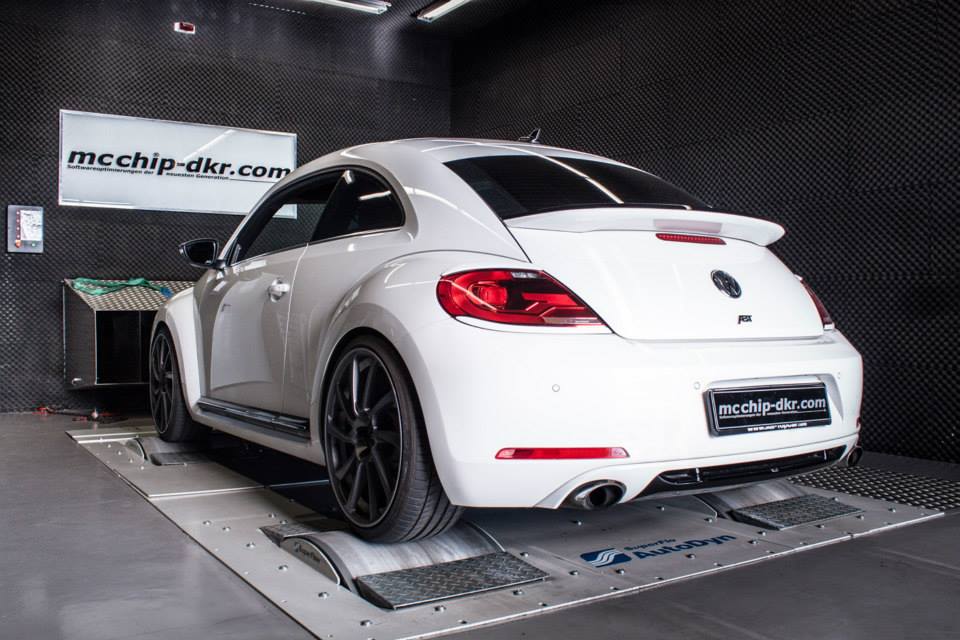 To give the iconic Bug a more aggressive, streeter look McChip has given the exterior a bit of an overhaul. There's an ABT Sportline styling package with 'eyelid' headlights, revised bumper bars, and a cool set of turbine alloy wheels.
You have to admit it looks pretty darn hot, especially in the white and black theme.