On your next trip to the 'City of Love' you might be able to enjoy a bike ride on Champs-Elysées with fewer cars. Mayor of Paris Anne Hidalgo recently announced that she wants to ban most cars from much of the city centre to encourage people to get around by bike or on foot. She also aims to ban diesel vehicles from the entire city by 2020.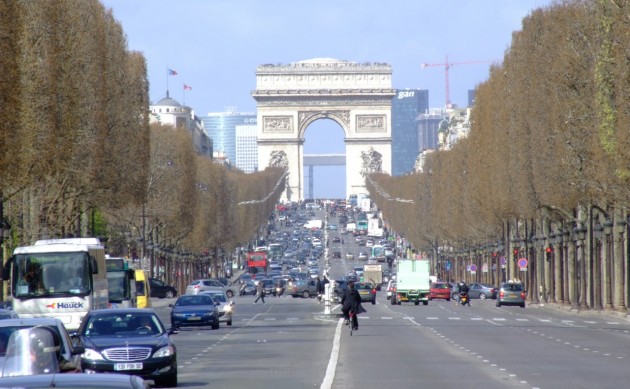 Ms Hidalgo said that most motor vehicles would be banned in the four of the 20 arrondissements that make up the historic centre of the city, and that only low-polluting vehicles would be allowed on what is called the 'historic axis' running from the rue de Rivoli to the Champs-Elysées.
In these four central districts automobile access will be limited to emergency vehicles, residents' cars and delivery trucks. The proposed scheme will start at weekends but will eventually roll out for the rest of the week, as Ms Hidalgo said.
"I want diesel cars out of Paris by 2020 and, if possible, beyond the outskirts", said the mayor, referring to the city's constantly jammed ring road. That may seem very ambitious but the people support her. About 84 per cent of Paris residents see fighting pollution as a priority and 54 per cent supported a diesel ban in the city by 2020, according to a survey of 804 participants carried out by Ifop.
Central Paris has a quite high population density in European terms that's one reason why the French capital experiences periodic pollution peaks. In an effort to fight the infamous smog, the government enacted a temporary car ban this spring and even paid people to get around by bicycle this summer.
Paris already hosts one of the largest bike-share systems worldwide, with over 20,000 bicycles around the city. No wonder 60 per cent of Parisians go carless today, up from 40 per cent in 2011. What do you think, should cars be banned from some inner cities in Australia?