Maserati's third quarter profit topped sibling brand Ferrari for the first time in over 25 years, also outselling the brand in terms of units shifted for the July-through-September period.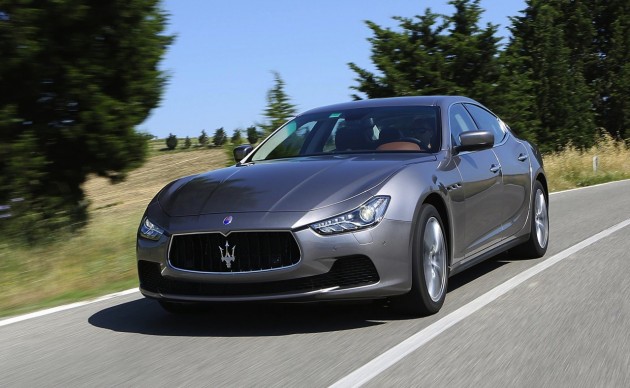 The Italian brand, (both) owned by Fiat Chrysler Group, sold 26,428 vehicles during the third quarter period, easily overshadowing Ferrari's 5280 effort. This is being put down to increasing demand for new Maserati models such as the Ghibli, especially in growing markets such as China.
The operating profit for Maserati rose to 90 million euros from 43 million during the same period in 2013, while Ferrari scrapped in 89 million euros, just bettering its 88-million effort last year. Ferrari took a financial blow just last month as its long-term chairman Luca di Montezemolo threw in the towel.
Ferrari has to part way with around 13.25 million euros as part of Montezemolo's severance package. This of course damaged the company's profit for the period. Part of the deal is Montezemolo is not allowed to work for a company that competes against Fiat until March 2017. It's understood he will also receive about 13.71 million euros spread out over the next 20 years.
As for the overall results for 2014, so far, Ferrari is ahead of Maserati. From January through September the Prancing Horse brand profits 274 million euros, compared with Maserati's 210 million.
So far this year in Australia Ferrari has sold 82 vehicles, down from 91 during the same period in 2013. Meanwhile Maserati has sold 302 vehicles, considerably up on the 103 figure achieved last year.