Maserati has confirmed it will bring the all-new Alfieri to the market in 2016, poised to go head to head with Jaguar's F-Type and the Porsche 911.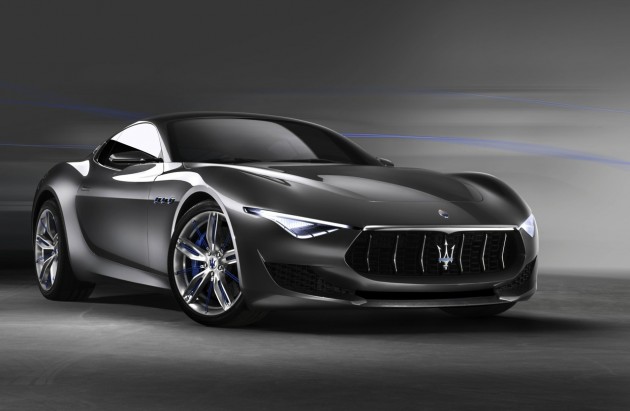 Officials have confirmed the base model Alfieri will be powered by a 301kW turbocharged 3.0-litre V6, with the performance models producing 331kW and 382kW. The base 301kW engine is expected sit neatly in the price bracket of its biggest competitor, the 250kW F-Type V6 from Jaguar.
The underpinnings of the Alfieri are said to be taken and optimised from the Ghibli and Quattroporte sedans. Maserati has confirmed that the initial launch of the Alfieri will be a coupe, with a convertible model to follow in 2017. Speaking to Autocar, UK marketing director James Cowan said the Alfieri will "sit at the core of the brand". He said,
"While we don't expect it to be a big seller we do expect it to anchor all values that are core to Maserati, and have a halo effect in drawing customers to us. Coming a year after the launch of the SUV, it can do a job in reaffirming in people's minds all of the values that make Maserati special.

"While our sales target of 75,000 cars by 2018 is ambitious, it is important that people recognise Maserati's core values of exclusivity and luxury remain. The Alfieri is the perfect car to do that job – it will be as desirable as a Jaguar F-type or Porsche 911 but considerably more exclusive, and as a result special."
The Italian manufacturer's aggressive new business model hopes to expand sales in 2015 by 25 per cent, having forecasted a total of 30,000 to be produced this year and hoping to reach the 40,000 mark.