The first real threat to the Tesla Model S's electric super sedan supremacy has come today as the Lucid Air was unveiled to a rapturous audience.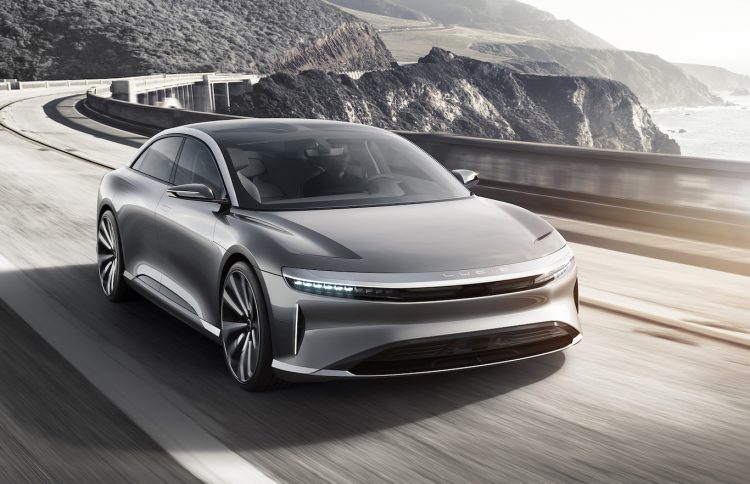 Said to commence production in 2018, the Air is a luxury sedan with either a 100 or 130kWh battery pack- the latter exceeding Elon Musk's biggest effort (so far) by 30kWh, for up to 400miles (645km) of range. The battery pack is supplied by Samsung SDI.
Uniquely to the Lucid Air, the batteries are packed together towards the front suspension, which is claimed to result in superior cooling and less noise.
As we've seen before when it was known as the Atieva, the electric motor hardware is serious stuff, with the Mercedes van-bodied prototype dusting off some hardcore competition in two videos we've featured before.
The Air comes standard with two electric motors, like the 'D' (dual mode) AWD versions of Tesla's cars. With 745kW of combined power, a sub 2.5-second 0-100km/h time is promised, which is just shy of the P100D's expected update that takes it down to 2.4 seconds.
A lavish interior with two rear business-class-esque buckets appears to leapfrog Tesla in the luxury stakes too. The interior combines elements of Tesla ( the large vertical tablet, albeit slanted) with a Mercedes-like horizontal screen spanning from the instrument display into the dash. A two-spoke steering wheel takes care of turning duties.
There is no word at this point whether the Lucid Air is destined for right-hand drive, or Australia but we will keep you in the loop.