Meet Lotus's most powerful and fastest road-going production car it has ever made. It's called the Lotus Evora 400, and as you might have guessed, it pumps out 400hp.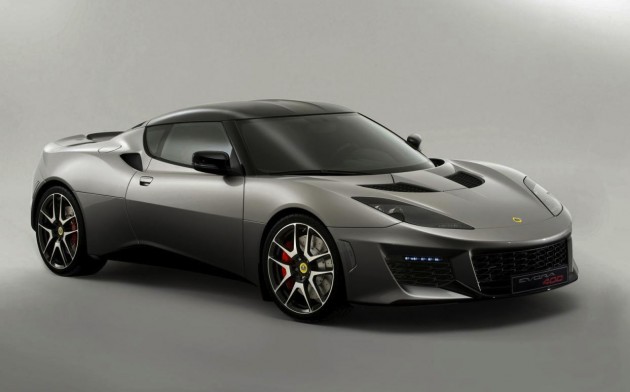 Based on the Evora, which we guess you could say is the company's flagship model, the Evora 400 receives a 3.5-litre mid-mounted V6 that's supercharged and intercooled to produce 298kW (up from 257kW) and 410Nm. This enables the new beast to conquer 0-100km/h in just 4.2 seconds, with a top speed of 300km/h.
Aside from the meaty engine, the Evora 400 is also 22kg lighter (1415kg) thanks to a number of clever attention to detail changes. There's an aluminium chassis underneath and various revisions to the composite body parts. Jean-Marc Gales, Lotus CEO, spoke about the new model, saying,
A requirement for all Lotus cars is to be a benchmark for handling, to be the quickest car from A to B and to provide the driver with a pure and involving driving experience. The Evora 400 is the fastest road-going Lotus that we have ever produced, possessing performance that can only be matched by cars costing significantly more. It delivers supercar looks allied to supercar performance."
Out on the track the new model has slashed six seconds off the lap time at the Lotus Test Track in Hethel. Some of this increase in performance can be attributed to revised damper settings, a limited-slip differential, and 32kg of aerodynamic downforce at 240km/h.
Other highlights include bigger, more powerful brakes with 370mm front and 350mm rear discs, and a set of 19-inch front and 20-inch rear forged alloy wheels. The wheels are 3.3kg lighter in weight, and they're wrapped in 235/35 and 285/30 Michelin Pilot Super Sport tyres.
Production of the Evora 400 will commence halfway through this year with European deliveries taking place from August. An Australian introduction is expected soon after.