It looks like the days are numbered for our old friend the Lexus IS F. A source from Lexus has told international media production has stopped for the V8 performance sedan.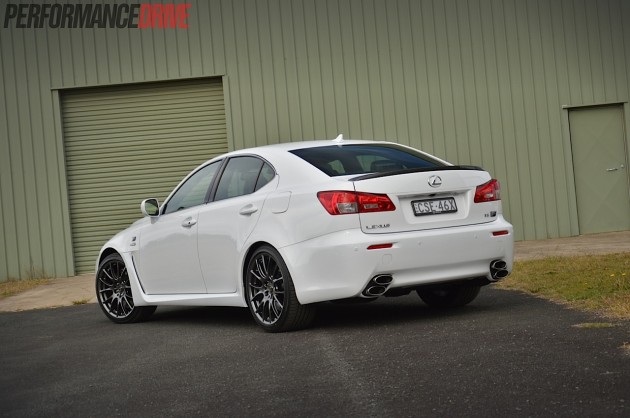 Given Lexus is about to launch its new RC F high-performance coupe, featuring revised versions of the components used in the IS F, it does seem like a natural progression to cease manufacturing of the older IS F.
The RC F features a tweaked iteration of the IS F's fantastic 5.0-litre Yamaha-developed V8 engine, with power lifted from 311kW to over 335kW – Lexus is yet to confirm the exact output.
All of that oomph is sent through an eight-speed sports automatic transmission and, crucially, into a sold rear-wheel drive system with a limited-slip differential.
While the RC F is based on the new RC coupe, which in turn is based on the latest IS platform, the IS F is still based on the second-gen IS layout. As a result, the design is starting to age, especially the interior.
It's unknown if Lexus will create a V8 IS F version of the updated, third-gen IS. Sales have been dwindling for the current model, with around 11,000 examples being sold since it was introduced in 2008.
If you've been thinking about buying a new IS F, now is the time to do it. Run-our deals are likely to help push the last of the stock.