Lamborghini is set to unveil its fastest ever vehicle at this week's 2013 Geneva Motor Show to help celebrate the company's 50th anniversary. An early sketch of the new model, believed to be called the Lamborghini Veneno, has just been leaked online.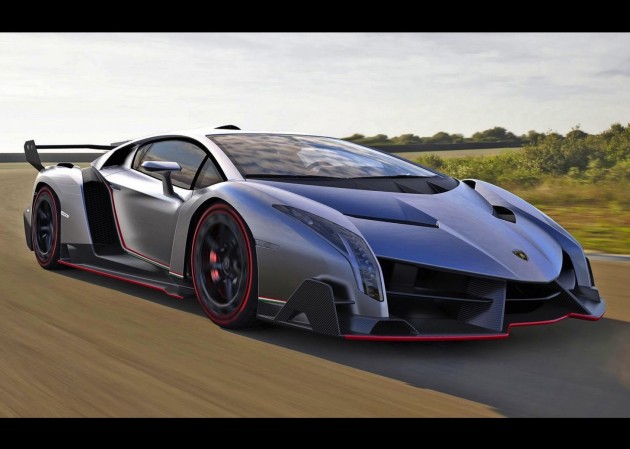 Although the sketch looks very dramatic, an official confirmation that this is an accurate representation of the car is yet to surface.
According to international reports, the Lamborghini Veneno – meaning 'poison' – will come with a 6.5-litre naturally aspirated V12 engine producing around 552kW of power (up 32kW on the current Aventador).
Matched to a seven-speed independent-shifting rod (ISR) automated manual transmission, it's understood the super-exotic hypercar will hit a top speed of 354km/h.
If this image is an accurate representation of what the car will look like, the Veneno will be like a race car for the road. It features an extremely low body with an aggressive front splitter, corner winglets to channel air around the front wheels, as well as a large wing at the back to keep the rears planted at high speed.
Every major supercar maker is set to unveil at hypercar at the Geneva show this year, including the Porsche 918 Spyder, the new Ferrari Enzo 'F70', and the McLaren P1. Lamborghini will be looking to steal the spotlight with this radical creation come March 5.
As far as we know, the Italian company is planning to produce just three examples of the beast. More details are expected soon.