A Lamborghini Huracan was involved in a serious crash in Chicago over the weekend, with a traffic pole collision tearing the supercar in half.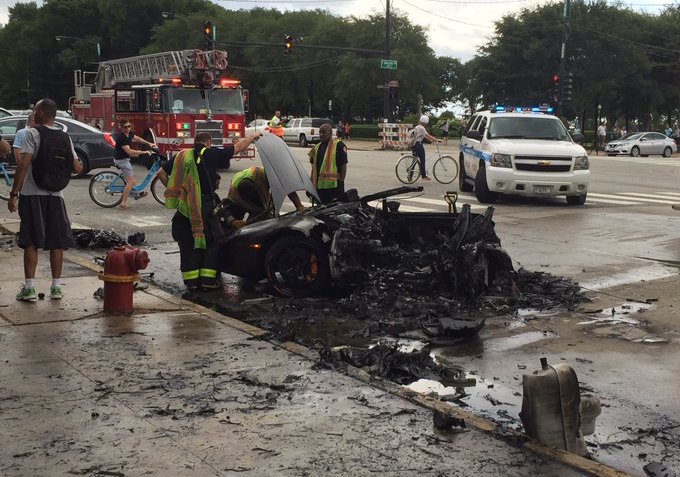 The exact cause of the accident hasn't been officially confirmed, however, it is easy to see the crash didn't occur at walking pace. It's understood the crash involved two cars.
According to an NBC Chicago report, the Lamborghini struck another car (fault not known) and then ricocheted into a traffic light pole. This apparently tore the supercar in half, with the engine and rear wheels resting on the footpath and the front end sitting several metres away.
Witnesses said the driver of the Huracan was pulled out of the vehicle by other witnesses just in time as the vehicle soon caught fire and burnt to a crisp. The driver was apparently conscious at the time of being extracted but was taken to hospital in an ambulance.
Various images of the aftermath have popped up on social media, showing the black Lamborghini in two pieces. It is difficult to tell how much damage was sustained during the impact alone as the car is now completely torched.
An investigation into the cause and circumstances of the incident is ongoing.