After a teaser was released late last year, KTM has released another preview image of the GT4-ready KTM X-Bow GTR racing car.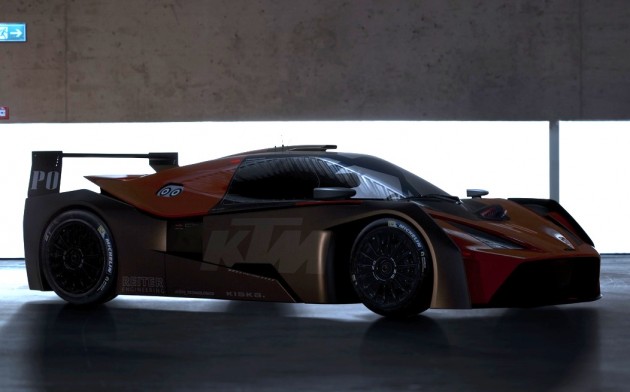 This new model will be the first project under the recently formed collaboration between KTM Sportscar and Reiter Engineering. The two set an ambitious goal to get this new car ready to race as soon as possible. Hans Reiter, owner of Reiter Engineering, spoke about the project, saying,
"We are now in the end phase and if we can keep almost exactly to our self imposed, extremely tight schedule, it is looking good. In keeping with this program, the first tests are planned in mid to late February."
No word yet on the performance details, but KTM says it will start taking orders for the GTR in April, at a starting price of €139,000 (over AU$200,000). KTM and Reiter plan to roll out the first model later this month, with the SRO Balance of Performance test taking place next month. Hans Reiter said
"The GTR features the most advanced racing technology, which is normally only the case in higher categories. And in matters of safety, the monocoque technology offers the most unique protection ever in this class up to this point in time."
KTM has said it is already receiving expressions of interest, with many customers planning to take their X-Bow in European GT4 events, as well as the Pirelli World Challenge Championships, in which the X-Bow is eligible to compete.