Gordon Murray's iStream Carbon tub chassis is on display at the 2015 Tokyo Motor Show, giving the public its first look at the revolutionary platform.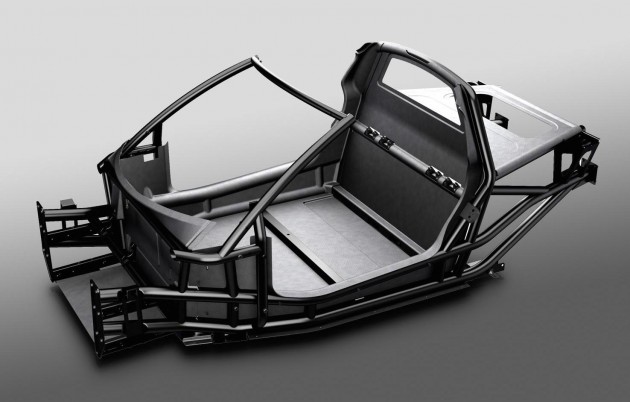 It's being billed as the "world's most affordable high volume carbon fibre chassis structure", infusing F1 materials and technology into mainstream industry. It builds on the fibre-glass-based iStream platform.
The idea is that other manufacturers can adopt the chassis to their "sub-premium" vehicles, and instantly take in the benefits of lightness and rigidity. Gordon Murrary and his team have been working away at industrialising the project for the past two years. Now, they say annual production volume can be between 1000 and up to 350,000 units if needed.
Unlike most modern-day supercars, the iStream Carbon comprises of two carbon skins sandwiched on a honeycomb-like core. Manufacturing cycle time is just 100 seconds. The system could be a major step in automotive manufacturing. Gordon Murray spoke about the concept in a statement, saying;
"Light weighting is the final frontier in the automotive industry fight to lower emissions. There have been great strides forward in engine design, electrical control systems, tyre design and transmission technology, but we are now experiencing a plateau in the advance of technology where the law of diminishing returns comes into play. Light weighting is important for internal combustion engined cars, but even more important for hybrids and electric vehicles."
The team is currently working on seven vehicles with the iStream technology, including the Yamaha Sports Ride concept revealed earlier today at the Tokyo show.