Already known for the Vulcano hypercar, Chinese-Italian brand Icona has this time concentrated its energy on the other end of the spectrum: the common city car, with the Neo concept.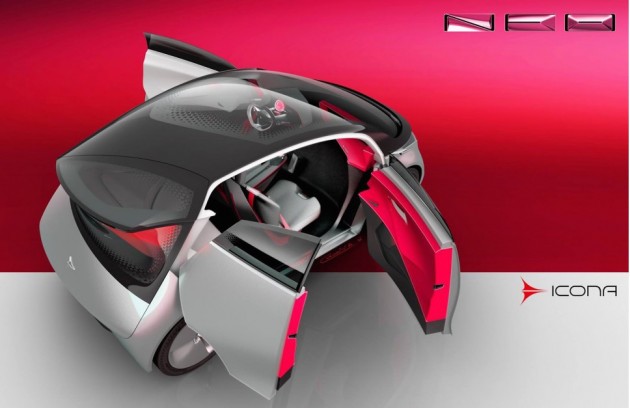 Featuring lines and angles not before seen in this genre, the overall design is asymmetrical and inspired by the architecture of Shanghai. It features two doors on only one side, with the rear a reverse-hinged type, for a total of three over its diminutive 3.4-metre length.
Unlike the wild, petrol-slurping Vulcano, the Neo's vital statistics are dictated by sheer necessity. The electric powertrain's peak of 20kW is allegedly sufficient to get the 720kg city car to 120km/h, with a range of 150km on a full charge.
Batteries were made by Italian company ITALTECNICA while the body is said to seat up to four occupants. The car made its debut in Paris late last year, in scale model form, accompanied by some computer generated images. The interior looks minimal, yet futuristic, with what appears to be a pink holographic instrument display, and neon pink highlights throughout.
We definitely hope to see more of this in the not-too-distant future. It brings a fresh and futuristic approach to the otherwise conservative city car class.