We're edging closer and closer to finding out whether or not Hyundai is going to produce its first ute, inspired by the Santa Cruz concept.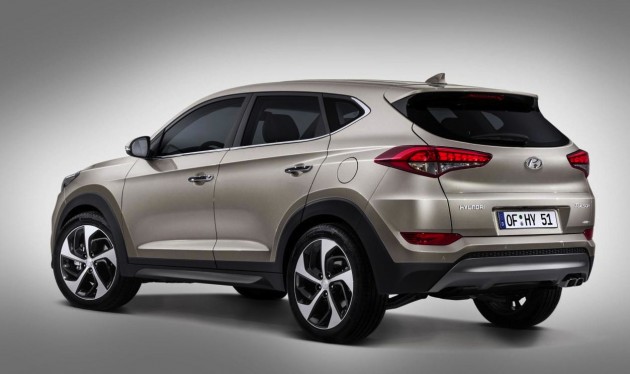 The model would take the form of the Santa Cruz concept, which was unveiled at this year's Detroit Motor Show. Scott Margason, Hyundai America's director of product planning spoke to Edmunds about the vehicle recently, saying:
"We would not be starting from scratch with this vehicle, that is fair to say… A lot of active work going on within the company in terms of whether we take that concept to production."
Hyundai is said to be considering basing the production version on the new Tuscon SUV (pictured), which would save lots of time and money in development and production. While the Tuscon is front-wheel drive, Hyundai is likely to install an all-wheel-drive drivetrain.
As we've already reported, key players in Hyundai's North American branch are lobbying to its Korean headquarters to go ahead and produce the model.
The Santa Cruz concept was unveiled with a turbocharged 2.0-litre, four-cylinder engine, producing around 141kW, offering a claimed economy of 7.8L/100km. If production goes ahead, the ute is likely to take on a sporty crossover-ute character, like the concept, as opposed to existing as a heavy-duty diesel workhorse.