Hyundai has used the Busan Motor Show to unveil an intriguing Veloster concept called the RM16 N, showcasing a very cool wide-body with a mid-mounted engine.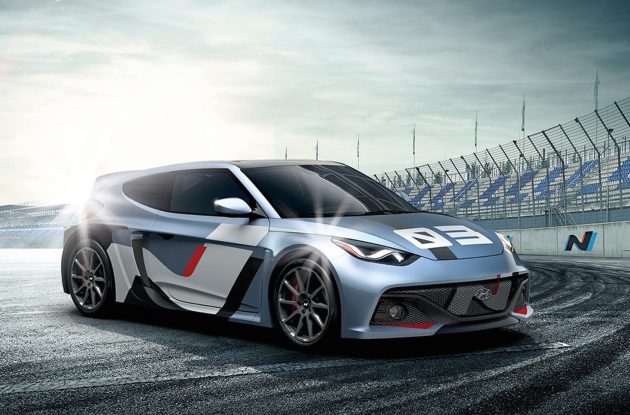 This is Hyundai's way of showing it is serious about high-performance technologies and forging new ground in the area of sports cars. It's an evolution of the previous RM concepts the company has made based on the Veloster.
Hyundai says the RM16 (racing mid-ship) has been part of a development program since 2014, that plays "a key role in research and development for future N cars" that are set to enter the showroom.
Behind the cabin is a 2.0-litre Theta T-GDI four-cylinder engine churning out an impressive 220kW, matched up to a six-speed manual transmission. Engineers have developed an electronic supercharger for the concept to maximise power and response.
There's also an electronic limited-slip differential, and an automatic rear spoiler that helps to optimise aerodynamics when driving. Despite featuring a mid-mounted engine, the concept offers a reasonably balanced front-to-rear weight distribution of 43:57.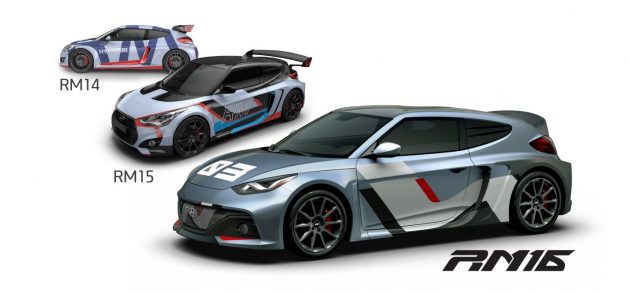 Underneath it all is a bespoke aluminium space frame which is covered by high-strength carbon fibre body panels. No word has been mentioned in regards to the kerb weight, but the company says the setup saves "considerable weight" compared with a traditional steel-based vehicle.
Other unique highlights include a new aero kit with a lower and wider front end with slim headlights, bigger intakes, and an adaptive valve-controlled exhaust system. A set of special seats have been installed inside that are capable of adjusting to the conditions too.
Although the RM16 N concept isn't set to go into production any time soon, elements are expected to inspire future production cars built by Hyundai under its new N performance sub-brand.