Meet the new Hyundai NEXO. It's the South Korean carmaker's all-new dedicated fuel cell electric vehicle, and it makes its debut at the Consumer Electronics Show in Las Vegas, starting today.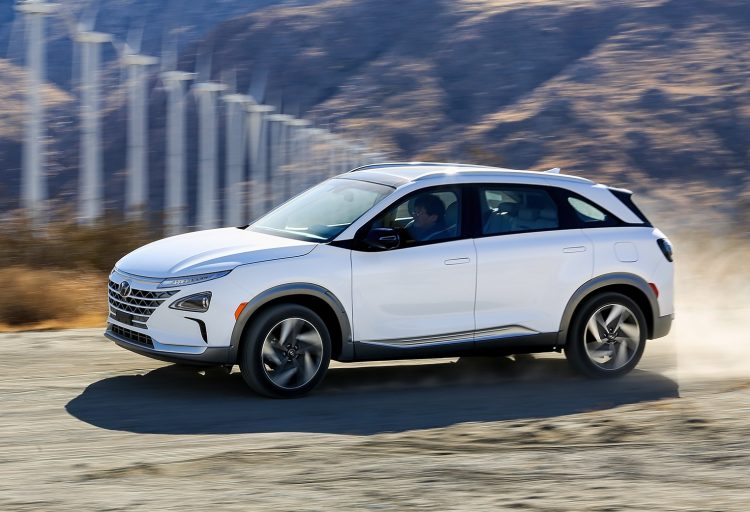 The crossover is an evolution of the old ix35 fuel cell vehicle (FCV), only it features a more powerful motor system, which is also lighter in weight, with improved hydrogen storage tanks. It is being designed as the next step in Hyundai's plans to accelerate low-emissions vehicles.
In fact, Hyundai says it is planning to introduce 18 eco-friendly models to global markets by 2025, with the NEXO set to kick this off. Dr. Woong-chul Yang, vice chairman, Hyundai Motor Company, said:
"Hydrogen energy is the key to building a more sustainable society. Hyundai Motor Company has already taken a lead in hydrogen technology with introduction of ix35 fuel cell. Yet as another result of this earth-saving effort, today, I am so proud to introduce to you our second-generation Fuel Cell Electric Vehicle which is a culmination of our cutting-edge technologies."
The NEXO features an improved motor system that sees the estimated driving range increase by 206km compared with the ix35, to an impressive 800km. Hyundai also says the NEXO is able to acceleration from 0-100km/h 20 per cent quicker than the ix35 FCV.
Using a 95kW fuel cell and 40kW battery system, the NEXO produces 120kW and 394Nm (up from 100kW and 300Nm), with the 0-100km/h sprint taking 9.5 seconds (down from 12.5 seconds).
Other highlights include a Remote Smart Parking Assist system which enables the user to engage fully autonomous parking or retrieval without a driver in the car. It also comes with Lane Following Assist and Highway Driving Assist, which essentially provide autonomous-like cruise control at speeds between 0km/h and 145km/h.
Hyundai Australia has confirmed the NEXO will be introduced locally, but it won't be for sale to the general public. Instead, 20 examples will be supplied to the ACT Government as part of the Hornsdale Wind Farm project. Deliveries of these will commence in 2019.