Hyundai's vice chairman of research and development at Namyang, South Korea, has confirmed there are N performance versions of the i30 and upcoming Genesis 'G70' sedan coming in the near future.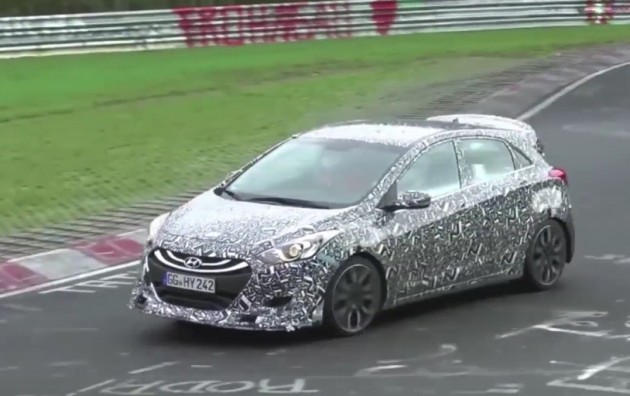 Speaking with Auto Express, Woong-Chul Yang, vice chairman at the Namyang research and development centre, said the division is currently working on three cars, "the next i30, the small Genesis and one more".
Although the third model is still a mystery at this stage, the introduction of a proper hot hatch version of the i30 has been long-rumoured and talked about. It will be based on the new model coming by next year.
Details on the model are scare, but reports suggest a turbocharged engine producing around 200kW. It is set to be front-wheel drive and not all-wheel drive like some of the more serious hot hatches that have popped up in recent times, making it a nice rival to vehicles like the Ford Focus ST and even the Renault Megane R.S. to some degree.
As for the small Genesis sedan, details on the regular model aren't exactly concrete. It's understood it will be called the G70 and it will be marketed in the demanding premium mid-size sedan segment.
Taking on the well-established German rivals, namely the BMW 3 Series and Mercedes-Benz C-Class, is going be a big task. But to ensure it has the best chance the N performance version could give Hyundai a certain edge via affordability compared with the expensive Germans.
While the regular G70 is expected to be rear-wheel drive with an all-wheel drive option higher up in the variant lineup, the high-performance N version is likely to be all-wheel drive only. It's set to arrive by 2020.
Hyundai's relatively new N performance sub-division was set up to help carry Hyundai into new market segments while attracting a broader customer profile, and also to bolster its motorsport involvement. We can expect to see more of Hyundai N over the next few years.