An example of what appears to be a production Hyundai Creta has been spotted in India, showing off the exterior in full without any disguise.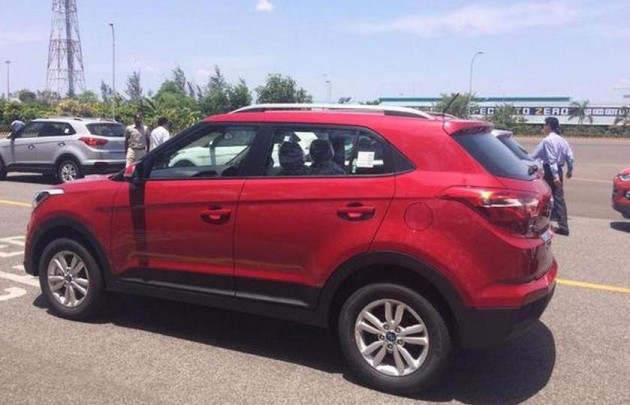 The Hyundai Creta will become the company's smallest SUV, very similar to the ix25 made for China. It's based on the i20 compact hatch, and is set to come with a similar lineup of engine packages as the i20.
In terms of design, the Creta takes on Hyundai's latest 'Fluidic Sculpture 2.0' styling language, with a prominent front grille trimmed in titanium-chrome, angular headlights, and slightly bulging wheel arches.
The example spotted seems to be a higher end variant, wearing alloy wheels, LED-accented headlights, and a somewhat luxurious two-tone interior with climate control, a touch-screen interface, and various controls on the steering wheel.
Hyundai has confirmed the Creta will go on sale in India initially before being rolled out in global markets later down the track, including in parts of Europe.
Hyundai Australia is yet to speak of the new model, although, given the current smallest SUV, the ix35, is the local brand's most popular SUV and the second most popular vehicle overall, behind the i30, an even smaller SUV could go down very well with Aussie buyers.