Some specifications and images have surfaced online showing what appears to be the new Honda S660 sports car, inspired by the original S600. It's believed to be the production version of the S660 concept that was revealed in 2013.
According to the spec sheet scan, the small open-top sports car will measure 3395mm in length, 1475mm in width, while standing just 1180mm tall. This makes it considerably smaller than the S2000, however, it's not quite as small as the original S600; 3302mm, 1402mm, and 1201mm, respectively.
In terms of engine info, the car, according to these scans, will come with a three-cylinder unit producing 47kW of power and 104Nm of torque. While this doesn't sound like much, the car weighs only 830kg. It's set to be offered with a six-speed manual or CVT auto, offering a top speed of 140km/h.
As for the design of the exterior, it seems to take a lot from the concept. The headlights are revised, as is the grille, while the side intakes have shrunk a little and the taillights no longer join in the middle. But that's about it.
Inside, it is a fairly simple layout with modern conveniences. There's a large LCD screen interface sitting atop the dash and a digital instrument cluster for the driver. The dash design seems to wrap around the driver for an intimate setting, with a mostly bare centre console and passenger dash area.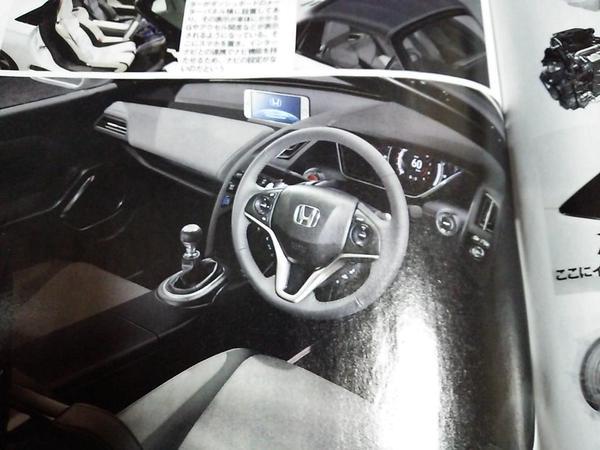 Judging by these details the car will be sold in Japan only as a 'Kei' compact car, especially considering the power sits at the government regulated (for Kei cars) 47kW output. It should be a fun little car though and one that Honda desperately needs to liven up its somewhat boring showroom.