Now here's a nice clean engine. It's Honda's new HR35TT racing unit developed by Honda Performance Development based on the 3.5-litre V6 seen in many of its road-going vehicles.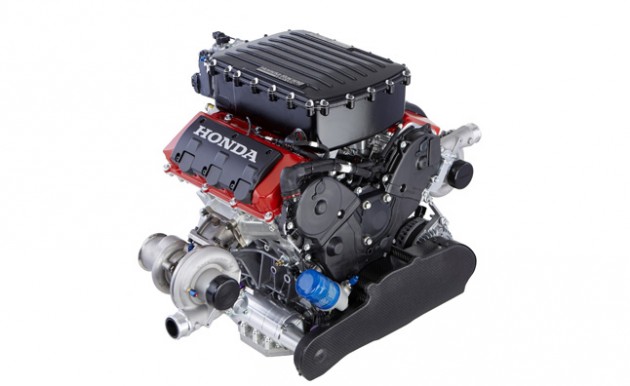 As you can see, the J35-series motor comes with two distinct 'horns', or turbochargers as they are often known. It also uses direction injection, a huge plenum intake box, and a carbon fibre belt case at the front.
Sepcific figures haven't been released, however, the engine will be used in various forms of racing in the US which provides some indication of its potential.
It will make its debut in the TUDOR United SportsCar Championship in the US at the 2014 12 Hours of Sebring. It'll run in the prototype class which means it has to produce between 450hp and 600hp (336kW-448kW).
Wouldn't be nice if it found its way into a road car at some stage? There is a possibility it will help power the upcoming Honda NSX hybrid, although, it probably won't be left in this state with the huge turbochargers and so on.