Honda is bringing a suite of transport innovations to the Tokyo Motor Show this month, including an enclosed contraption called the Wander Stand, the new FCV hydrogen vehicle, and a modern take on the mobility scooter.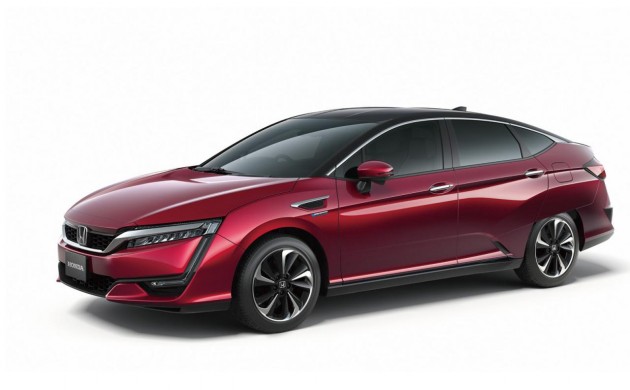 Taking centre stage at Honda's stand, however, is a production version of its fuel cell rival to Toyota's Mirai, the FCV (tentative name for now). Only a front three-quarter and interior shot were supplied, and the promise of a 700km range.
It wouldn't be a Tokyo Motor Show without some wacky lunacy, so moving on to that side of things the Wander Stand is a small pod, with half seats where people are encouraged to stand and look through an augmented reality windscreen. It is designed to cohabit footpaths with pedestrians.
Meanwhile, the Wander Walker is a modern take on the personal mobility scooter and features a modern, white finish contrasted with wooden accents, a central tablet and easy-to-navigate controls.
Honda says these concepts are created with the intent to "wander around freely" and "pursue the joy and freedom of mobility".