Honda Performance Development (HPD) in the US has announced a supercharger kit for the super-efficient Honda CR-Z hybrid sports coupe, providing customers with a boost in power and performance.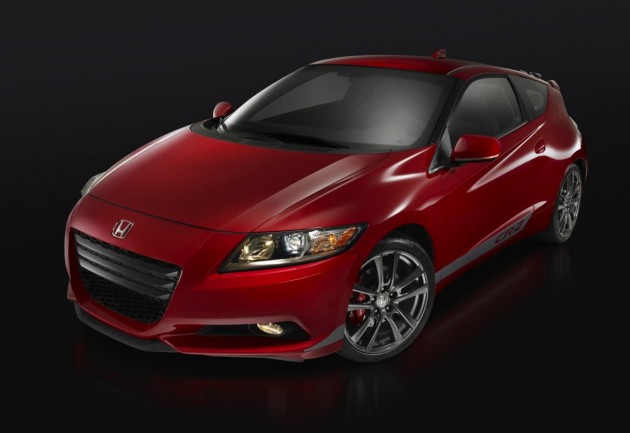 The package is available for the 2013 and 2014 model CR-Z. It comprises of a HPD air-to-air intercooler, high-flow injectors, an engine computer retune, and a supercharger unit.
In standard form the CR-Z produces 100kW of power and 160Nm of torque (manual). With the compressor helping to pressurise pre-combustion, the figure is lifted to 147kW. This is a decent amount of power for the little, 1176kg CR-Z.
Performance figures such as 0-100km/h haven't been mentioned, however, in standard spec, we managed 8.4 seconds in the slower CVT auto model. With the supercharger you could expect mid-to-high 6.0 seconds.
To ensure the extra oomph is put through to the ground, HPD offers an optional limited-slip differential for the front axle and a sport HPD clutch. These help to make the drive more direct and responsive.
If you want to take it further than that, HPD also offers special sports dampers and lowered springs, 300mm disc brakes, and even HPD 18-inch alloy wheels fitted with sticky Michelin Pilot Super Sport tyres.
The standard Honda CR-Z is already a great-handling sports coupe. It's flat and neutral, no matter how hard you go in the corners. Despite the performance and agility, it is a proper hybrid vehicle returning an average of just 5.3L/100km fuel consumption.
Honda Performance Development is selling the supercharger package through dealers around the US. It's priced from US$5495, and comes backed by Honda's five-year/60,000-mile warranty. It's only available for manual transmission models.