Pagani has been spotted test driving a prototype Huayra at San Martino del Lago circuit in Italy, featuring a number of serious aero enhancements.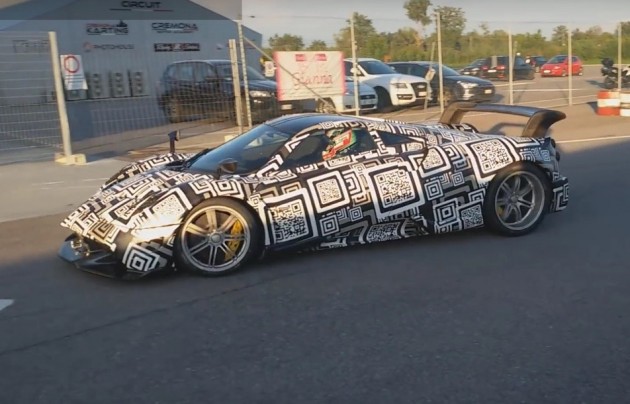 There's the LaFerrari, the McLaren P1, the Lamborghini Aventador SV, and the Porsche 918 Spyder. However, Pagani doesn't currently offer a stripped out, track-ready version of its flagship model, the Huayra.
Could this prototype be a hardcore version in the making? It certainly seems that way. There's a massive rear wing added for more downforce, an insane rear diffuser that appears to be taken from a space craft, and a lower and further extended front splitter system.
Pagani has been keeping its cards close to its chest so to speak, and doesn't really announce future plans. Instead, it usually unveils gob-smacking finished products when they are ready. This could be what the company is planning to do here.
As such, there's been no speak of a hardcore version being in the works and no concrete details have even been reported. We can probably assume the special version to come with aero, suspension, braking, and interior tweaks over the regular Huayra.
In the video below you can here the 6.0-litre twin-turbo V12, but it does seem to give off a slightly different and slightly louder soundtrack compared with the regular version. In standard form the unit produces 540kW and 1100Nm. Rumours suggest an output lift to around 588kW. We'll keep you updated with anything more that we hear.